MARCH/APRIL 2012

COVER STORIES : WOMEN SHAPING HISTORY 2012

EDITORIALS & LETTERS TO THE EDITOR

SPOTLIGHT ON SCHOOLS

INTERNATIONAL EDUCATION: INDIA
Up Close and Personal: Schools in India
By Andrew Gardner
The magazine advertisement made a bold claim: India needs 20,000 new schools each year for the next 10 years. Wow! Ask yourself, how would you build them? How would they be funded? How would you find the teachers? How would you control quality? In light of a newly enacted law asserting all children the right to education, this challenge is reality for the largest democracy in the world....READ MORE

Responsibility and a Dream
By Christina Steel
The beginning of the year holds many reminders to stop and think about Dr. King's dream....READ MORE

PASE Awards Honor Leaders in Afterschool Education
By Jennifer MacGregor
The Partnership for After School Education (PASE) honored five outstanding leaders in afterschool education recently who have made a difference in their communities and the lives of children they have impacted....READ MORE

Dr. Timothy F. Lisante Prepares for Changes to Juvenile Justice System
By Joan Baum, Ph.D.
The timing could not be better for Dr. Timothy F. Lasante, former principal of The East River Academy for incarcerated youth on Rikers Island, and newly appointed director of the city's reorganized education initiative for children in the juvenile justice system....READ MORE

Grab the Torch: Leadership, Ethics and Philanthropy
Dave Aldrich is shaping the next generation of altruists with Grab The Torch, a nonprofit he founded in 2007; its hallmark program — Leadership, Ethics and Philanthropy Summer Camp Institute — equips teens with the skills necessary to become the next generation of leaders, volunteers, non-profit executives and well-rounded young adults....READ MORE

'The Intuitive Teacher':
A Series Based on the Works of Dr. Caleb Gattegno
What Students Need Are More Questions Than ANswers
We've often heard the expression: "There are no bad questions." But could this be true?...READ MORE

Superintendents Receive Books from McGraw-Hill
Superintendents from the United States who visited school systems in Israel a few months ago have each been given wonderful books for their fourth grade classes in appreciation....READ MORE

COLLEGES & GRAD SCHOOLS

The Dean's Column
Enriching Mathematics Instruction, Rather than Teaching to the Test
By Dean Alfred Posamentier
With the impasse about teacher evaluation dominating our thinking about education, and the controversy over using test results to determine a good teacher, it might be time to take a step back and consider another way that one of America's most tested subjects — mathematics — can be more effectively taught....READ MORE

President Obama Recognizes Hunter Grad Mildred Dresselhaus With Award for Scientific Achievement
By Devin Callahan
President Obama has named Dr. Mildred S. Dresselhaus as one of two recipients of the Enrico Fermi Award, a prestigious award for scientific achievement....READ MORE

Hunter College Audience Enthralled
By Dr. Pola Rosen
Before a large and enthusiastic audience recently, cultural icons Steven Pinker and Rebecca Goldstein appeared as the first speakers in the Hunter College Writing Center's 2012 "Great Thinkers Of Our Time" series....READ MORE

Queens College Program Helps Abused Start Anew
By Richard Kagan
Dr. Carmella Marrone is the founder and executive director of Women and Work, a 15-week course taught under the auspices of Queens College, that serves disadvantaged women and gives them a new start....READ MORE

Greek Games at Barnard College
By Kirstyn Crawford
We are approaching the second year of the revival of the Barnard College Greek Games, a long-standing tradition that brings pride to our students....READ MORE

Brown University: Interview with Prof. Kenneth Wong (Part II)
By Gillian Granoff
The Obama administration established innovation grants and improvement grants to affect change on state and local levels....READ MORE

NEW WRITERS
College Students Share Writing Talents: Editing a College Newspaper
By Scout MacEachron
Running a college newspaper is a difficult job. Running a college newspaper at a school for students with ADHD, dyslexia and other learning disabilities is even harder....READ MORE

NEW WRITERS
A Different Path to Success
By Ethan Arberman
My name is Ethan Arberman. I am 21 years old and I was born and raised in New York City....READ MORE

SPECIAL EDUCATION Join Us As We Speak Up for Kids

More than 20 years ago I had a patient named Jesse. He was a textbook case of adolescent depression — withdrawing from friends, failing at school, not living up to his considerable potential — but he had another answer. "I'm not depressed. I'm just tired and lazy."....READ MORE

Beyond the Classroom: Searching for Success
By Dr. James A. McDaniel
Environmental factors are overlooked in managing and changing behaviors of children with ADHD, LD and NVLD....READ MORE

Reelabilities Film Festival Generates 'Reel' Awareness
By Karen Kraskow
The Reelabilities Film Festival features individuals who faced enormous hurdles and came out winning....READ MORE

Enabling the Blind to See: Visit to the MoMA
By Mohammad Ibrar
Imagine walking into an art museum and not having the ability to see the art on display....READ MORE

MEDICAL UPDATE

The ETHICS COLUMN
Unvaccinated Children & the Duty to Warn
By Jacob M. Appel, M.D., J.D.
Despite a strong scientific consensus favoring the health benefits of childhood immunization against serious infectious diseases, approximately 1 in 10 American children remains entirely unvaccinated....READ MORE

Eating, Exercising and Losing Weight: Simple Math, Right?
By Bertha Dolly Sugerman, ARNP, BC-C, WCC
For the past decade, I have been a primary care provider with certification in wound care....READ MORE

LAW & EDUCATION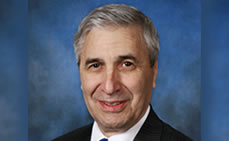 Who is Your Lawyer?
A parent, a student or your school lodges a complaint against you, and you are asked to attend a hearing or meeting in connection with the complaint. Since the complaint relates to your duties in a school-related activity, you report the request to the school and ask for assistance at the hearing. Subsequently, the school's lawyer meets with you and during your hearing sits at the table with you....READ MORE
CAMPS
Usdan Center Announces Final 2012 Open Houses: Sunday April 22 And Sunday May 20 From 11am -2 pm
New Programs Include "Illustration And Book Design" And "Summerstock" Usdan Center for the Creative and Performing Arts (www.usdan.com), the nationally acclaimed summer arts day camp chosen as a 2012 "Best Class or Camp" by TimeOutNY/Kids, announces its final two free Open Houses for its 45th season....READ MORE
Usdan Center Receives Grant From The Linda And Isaac Stern Charitable Foundation To Establish 2012 Isaac Stern String Scholarship
A scholarship in the name of Isaac Stern, the violinist, educator, humanitarian, and savior of Carnegie Hall, will soon be presented to a violin student at Usdan Center for the Creative and Performing Arts....READ MORE
CAREERS
Education Update has launched a new section called Careers to provide insight and guidance to recent college graduates. Several graduates share their responses to the questions below.
• Stefan Wind, Graduate Student By Lydia Liebman
• Willy Rodriguez, Musician By Lydia Liebman
• Matt Vashlishan, Musician By Lydia Liebman
On the Scene with Benjamin Stimson, a Rising Director
By Mohammad Ibrar
An interview with Benjamin Stimson revealed that taking the unconventional path is difficult, but it can lead to success....READ MORE
BOOKS
BOOK REVIEW
'Diagnosis and Design for School Improvement'
By Merri Rosenberg
Scarcely a day goes by without another discussion in the public space, whether in the paper, on a local news program or the Internet, about improving student performance on high-stakes testing and ensuring that teachers are up to the task....READ REVIEW
BOOK REVIEW
'Taking Charge: Leading With Passion and Purpose in the Principalship'
By Merri Rosenberg
Pity the school principal. Buffeted by pressures from politicians, parents and teachers, and confronted by unyielding, highly public expectations to improve student performance, principals have a demanding, almost impossible role to fulfill in many school communities....READ MORE
BOOK REVIEW
'The Politics of Latino Education'
By Merri Rosenberg
The growth in America's Latino population has been undeniably significant in recent years. According to recent data, Latino students account for two-thirds of the increase in public school enrollments between 1993 and 2005....READ REVIEW
Bank Street Children's Book Awards
By Yuridia Peña
The Children's Book Committee at the Bank Street College of Education honored five children's book authors and an illustrator for their literary works in fiction, non-fiction and poetry....READ NORE
Lifetime Achievement Award: Vicki Cobb
The American Association for the Advancement of Science (AAAS) held its annual meeting in Vancouver, British Columbia. Vicki Cobb is the winner of the prize's Lifetime Achievement Award for more than 85 nonfiction books for children....READ MORE
CHILDREN'S CORNER
FROM THE SUPERINTENDENT'S DESK
Unrealistic Expectations Can Hinder Children from Discovering Their Greatest Talents
By Dr. Carole Hankin
Children develop interests and cultivate talents when they are exposed to a wide variety of opportunities over the course of their elementary, middle and high school years....READ MORE
National Advocacy Group Organizes Screen-Free Week 2012
By Josh Golin
On April 30 through May 6, 2012, children around the world will celebrate Screen-Free Week by turning off television, video and computer games, and handheld devices — and turning on life....READ MORE
MUSIC, ARTS & DANCE
John Chamberlain at the Guggenheim Museum
By Sybil Maimin
"Crush," "squeeze," "compress," "twist," "crumple," "fold," are words that come to mind when describing the work of John Chamberlain, the sculptor commonly associated with creating and exhibiting "car wrecks."...READ MORE
SPORTS
St. John's U.: Red Storm Women's Basketball Team Rises Up
By Richard Kagan
It may be that the St. John's men's basketball team often gets the headlines; however, as the regular season winds down and the post-season tournaments beckon, it's the women's basketball team that is generating real positive buzz.....READ MORE
LIU Holds Off Bryant's Upset Bid, 75-70
By Richard Kagan
When the season is completed and hopefully the team has met some of its goals, the Long Island University Blackbirds can look back at the Bryant University game as a victory LIU will certainly take....READ MORE
METROBEAT
Parades in New York City
By Dr. Pola Rosen
Chinese New Year Parade, Thanksgiving Day Parade & Veterans Day Parade...READ MORE