GUEST EDITORIAL
Young Women's Leadership Network Provides Beacon for Girls' Education
By Ann R. Tisch & Kathleen Ponze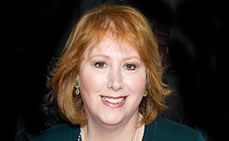 As an organization that has dedicated the last 15 years to developing the next generation of women leaders from the population of inner city minority girls we serve, we salute Education Update's special March issue.
We believe that all girls' education is a rich soil for training and motivating girls to take up the torch of community, government and world leadership, and we were thrilled by the response our recent national conference engendered.
Young Women's Leadership Network co-hosted the inaugural National Conference on Girls' Education (NCGE), the first conference of its kind, which brought together public, independent, and religiously affiliated girls' schools along with several girl-focused nonprofits to Washington, D.C.
Over 400 educators representing over 25 states and six countries including the United States, Canada, Australia, the United Kingdom, South Africa, and India came together to advance the field of educating girls globally. The conference themes of competence, confidence, courage and community attracted top-notch leaders in the girl-serving sector. Keynote speakers included Senator Kirsten Gillibrand, U.S. Department of Education Deputy Chief of Staff Tyra Mariani, author Rachel Simmons, scholar Joshua Aronson, psychologist and author JoAnn Deak, author Sally Helgesen, author Irshad Manji, Dove Global Self-Esteem Ambassador Jess Weiner, President of the National Council on Women's Health Dr. Gayatri Devi, Senior Research Scientist Dr. Cornelia Brunner, national expert on single gender schools Dr. Rosemary Salomone, and prominent UCLA professor Linda Sax. Keynote speakers referred to this event as the "Who's Who" in educating girls.
Conference attendees called this "the single, most effective conference ever attended on girls' education" while others suggested that it offered "utilizable practices grounded in solid research." The conference aimed to connect and bridge both in- and out-of-schooltime organizations, public and private, so that all could maximize the impact of our work toward the healthy development of girls. The conference achieved this goal, connecting professionals with other girls' educators in thoughtful and meaningful ways. NCGS Board President Ann Pollina closed the conference by emphasizing to attendees that, "Our network is our strength. Your work is vital," and in the words of Irshad Manji, "You will never be a footnote in the life of a girl you have transformed."
Ann Tisch used her closing remarks to rally public practitioners to greater and greater heights in the quest to rival the best practices of the finest private and independent girls' schools in the country.
YWLN and NCGS are doing a thorough analysis to determine the best way to stay connected with attendees, further the field of educating girls, and capitalize on useful feedback to deliver a future encore.
With so many concerns across the landscape of public education, we are heartened to support a model of whole-child education that works and to support the inspired and dedicated teachers who go above and beyond daily for their students.
If you are interested in this work or want more information about how to support the initiatives of Young Women's Leadership Network, please contact us at www.ywln.org.
Ann R. Tisch is the founder and president of The Young Women's Leadership Network and Kathleen Ponze is the director of New Initiatives, Young Women's Leadership Network