Hundreds Attend Reading Reform Foundation Conference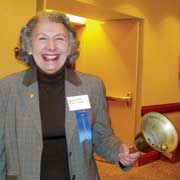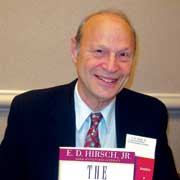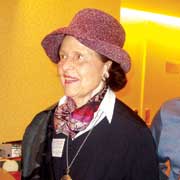 Muriel Silberstein-Storfer, Founder of Art for Children , Metropolitan Museum of Art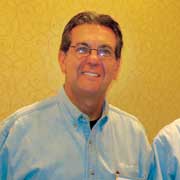 Philip G. Miller, Senior Specialist, Customer Operations, Con Edison
Reading Reform Foundation—with its credo that every child can learn to read—has been going strong for over two decades with its mission of bringing the joys of fluency in reading to children across the city.
Recently, the Foundation held its 24th annual conference, focusing on "Effective Techniques for Teaching Reading, Writing and Spelling." A varied array of workshops provided topics ranging from exploring myths and legends to improving study skills to expanding vocabulary though using Greek and Latin Roots.
Presided over by the intrepid reading teacher, Sandra Priest Rose, founder and trustee of Reading Reform Foundation whose dedication to the Orton-Gillingham approach to reading is legendary, scores of attendees changed rooms as Rose clanged the great brass bell throughout the halls.
Emily Goldberg, master teacher, awarded the Leona Spector award, quoted the late Sandra Feldman, "You can't have a first class education unless you have first class teachers." This was an apt quote considering the goals of the Reading Reform Foundation.
E.D.Hirsch, Jr. in his keynote talk quoted Blake in describing Reading Reform Foundation: "He kept the divine vision in time of trouble." In addressing "Reading Beyond Decoding," Hirsch spoke about the new frontier, comprehension. "You can't gain knowledge and vocabulary from wide reading if you don't understand what you're reading. Imparting a knowledge system is so important; it goes to the heart of the reading profession," he underscored. Quipping about a woman listening to Albert Einstein speak, Hirsch explained she said, 'I understood all the words; it's just how they were put together that I didn't understand.'#