Teachers College Symposium Exposes Social Costs of Inadequate Education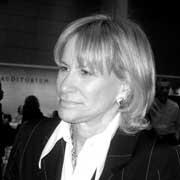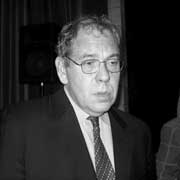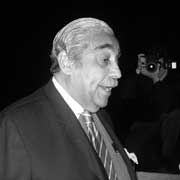 Charles Rangel, US House of Rep.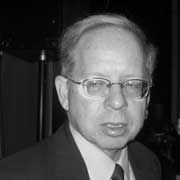 Michael Rebell, Director CFE
At Teachers College's recent symposium, "The Social Costs of Inadequate Education," a panel of education experts convened to discuss the results of a 1972 study on the subject. Moderated by Darlyne Bailey, Vice President for Academic Affairs and Dean of Teachers College, the panel consisted of Professor Henry M. Levin and Richard Rothstein (both of Teachers College) and discussant J. Douglas Williams, from the University of New Brunswick in Canada.
The report, entitled "The Cost to the Nation of Inadequate Education," analyzes what occurred economically in a group of African-American males between the ages of 25 and 34 and also assesses other elements like crime rates and participation in public assistance and the labor force. The study initially garnered attention after its 1972 release but became less and less prominent with the increasing political visibility of the Vietnam War.
In his report, "Dimensions of Educational Inequality Across Races," Rothstein, a Tisch Professor and Research Associate at the Economic Policy Institute of Teachers College, took a closer look at a varied cross section of racial and ethnic groups and the many effects poor education had on differing aspects of their lives. For his presentation, Rothstein chose to focus on the differences between African-Americans and whites.
The results of the report are staggering. On average, 4/5 of white students test better than African-American students. But the differences begin much earlier: in fact, they start in the womb. About 25 percent of black mothers fail to receive any prenatal care while 11 percent of White mothers do not get prenatal healthcare. There is also a major disparity between the races on healthcare. 14 percent of African-American children ages 18 and younger are without health insurance. Half as many white children in the same age group go without insurance. Rothstein noted that in a California study, experts found one doctor for ever 4,000 residents in one poverty-stricken major urban area. In addition, black children are more likely to enter school suffering from problems with vision and anemia. In fact, iron deficiency anemia is more prevalent in black children under 5 at a rate of 19 percent than in white children at 10 percent.
The differences continue through preschool. Many preschoolers watch TV instead of playing, which diminishes the development of hand/eye coordination. According to the study, 40 percent of African-American children watch more than 6 hours of television a day while only 13 percent of White children do the same. However, when it comes to providing their children with non-school experience, Black and White parents break even; 74 percent of White parents and 70 percent of Black parents tell stories, play games and sports, do puzzles and visit museums with their kids.
Later on in life at the high school level, 3/4 of Black students receive their high school diplomas while 84 percent of Whites graduate. If they go on to employment, African-Americans only make 76 percent of what Whites do. Overall, the average Black adult has earnings at 41 percent of the national distribution. The typical White adult has earnings at 54 percent of the national distribution.
J. Douglas Williams subsequently discussed the role that education plays in inequity across racial groups. "The extent of inequality is greatest in the academic domain," he said. Since language development is one of the biggest precursors to school readiness, Williams turned his focus to literacy. "Students make the transition from learning to read to reading to learn around the end of the second grade or the beginning of the third grade. If this doesn't happen, you end up with struggling readers," he says. Indeed, there is actually a mathematical formula that calculates the number of words a child should know by a certain age. If you subtract 12 from the child's age in months, square that number and double the result, you will know how many words s/he knows.
But language is not the only indicator of development. Experts also consider how much general knowledge a child has, the social and cognitive skills they possess, and their physical ability. "Kids who start low tend to stay low," said Williams. "We can identify who needs intervention early on without failing kids." He says this is possible by looking less at percentages and more at the levels of outcomes. Students can be grouped by ability to get the help they need in order to achieve balance.
"The issue of educational equity is a moral issue. It is an issue of justice, and it's an issue of fairness. It's important not to lose sight of that. We have a moral obligation to fairness and justice," concluded Levin. "The one thing we have to be careful of is the suppression of information that may not necessarily translate into immediate action."#