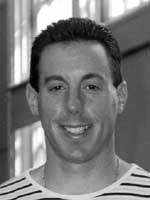 Eric Stein
Principal: Jo N. Rossicone
Superintendent: Vincent Grippo
Name of School: John J. Pershing I.S. 220K, Brooklyn
School District/Region: Community School District 20
Eric Stein first wanted to become a teacher after a high school teacher inspired him. He studied at Queens College, and after college he enlisted in the US Army. During his time in the military he traveled to South Korea and Japan while gaining the leadership qualities he now uses as a teacher. After being honorably discharged from the service he began teaching TESL(Teacher of English as a Second Language) at I.S. 220 in Brooklyn. Eric has grown to love the position, and he is close to earning a master's degree in TESL. Eric, an avid runner and a member of the New York Road Runner Club thought that many students would enjoy the experience of running on a daily basis. He wrote a proposal and started a program that has the kids at I.S. 220 in competition with other students around the tri-state area. As a coach, Eric developed the students' raw talents and took his kids to the top, winning many trophies. His biggest highlight so far has been qualifying the kids in the program for the Verizon Millrose Games at Madison Square Garden. In November 2002 the Knicks honored Eric when he received the "City Spirit Award," which is sponsored by the NY Knicks and Emigrant Savings Bank. Eric is the type of teacher who gives everything to the kids he teaches, and motivates them to achieve their full potential.
Susan Bellack
Principal: Joan Washington
Superintendent: Susan Erber
Name of School: Marathon School P811Q, Queens
School District/Region: Citywide Programs
Susan Bellack has been teaching for fifteen years, and has dual certification in general and special education. She works in the library and does language arts lessons at P811Q. During the past five years she has been providing sensitivity workshops for the general education students and inclusion support workshops for participating staff. Susan was awarded an IMPACT II Disseminator Grant for a curriculum program entitled Project Friend. The program serves as a values- and character-education program for students with disabilities and their non-disabled peers. It addresses tolerance, patience, and friendship towards those that are different. Students integrate language arts and technology skills by using computers to create literacy and art projects related to friendship. The students contact each other weekly via e-mail and participate in read-aloud and "book buddy" sessions in which they read stories relevant to the program. They create a book on friendship using their responses to these stories, and they create a "friendship mural" with photographs of each other as they work together. Each student also creates a square for a friendship quilt. The program culminates in a Celebration of Friendship party where students videotape vignettes of their reactions and feelings about Project Friend. This program provides special education students the opportunity to interact with their general education peers, and helps to improve their communication and social skills. It also teaches general education students to better understand and accept people with disabilities.
Donna Day-Gandolfo
Principal: Barbara Elk Duncan
Superintendent: Charles Majors
Name of School: William H. Maxwell Vocational High School, Brooklyn
Donna Day-Gondolfo is an excellent teacher, role model, coordinator and mentor. For the past several years as a teacher at the William H. Maxwell Vocational High School she has prepared activities to help her students transition from high school into the workplace. She has placed hundreds of students into off-site positions that range from voluntary to paid jobs. She mentors her students, provides coaching for job development, and exposes her students to many employment programs. Throughout the school year she prepares exciting excursions for her students that are in preparation for their transition from school to a career, and from these experiences students learn of the many professional opportunities that are available to them. She also takes care to prepare students with different handicaps, as well as students in the general education program and the non-diploma population of the school for their transition. She is a consistent, thorough and conscientious teacher. She is extraordinarily committed to her students, and even after her students have graduated, she follows up on their status of employment and other training.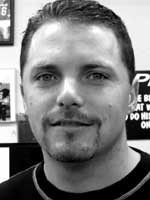 Shawn O'Connor
Principal: Corinne Heslin
Superintendent: Reyes Irizarry
Name of School: Abraham Lincoln High School, Brooklyn
Shawn O'Connor is a Physical Education Teacher, Dean, and Head Football Coach for Lincoln High School. He is a teacher who excels in each of his positions. He has great rapport with his students and athletes. Students love to attend his classes because he inspires them and pushes them to achieve their best. As a physical education teacher he brings a great amount of energy to his classes, and is constantly praising his students, and giving them positive reinforcement. He makes an immense effort to get to know his players physically and mentally. As the Head Football Coach he encourages his students to strive to reach their potential both on and off the field. He teaches his players the value of working hard in their academic classes. He has successfully guided his senior athletes to meet all of the requirements that are needed to attend college, and he has organized study halls for his athletes in the off season, created a conditioning program, and consistently encouraged his student athletes to do community service. Shawn has also made an effort to expand the football program at Lincoln HS. He made a proposal to the "Play it Smart" program, which is sponsored by the National Football Foundation. This program has now been successfully implemented into Lincoln's Football Program. The program assists the athletes in their studies, incorporating technology, offers SAT prep courses, helps students meet NCAA requirements, assists students in improving their writing skills, and emphasizes the importance of working hard in the classroom.
Michael Pezone
Principal: Carole Kelly
Superintendent: John W. Lee
Name of School: Law, Government & Community Service Magnet High School, Queens
Michael Pezone has been a social studies teacher at Law, Government & Community Service Magnet High School for five years. He is a dynamic and caring teacher who always listens to his students, and challenges them to do their best. His classes are always interesting and he involves his students by filling his classes with debates and in-depth analysis' of historical events. He is known by his students as a teacher who goes out of his way to make sure that every student understands everything discussed in his class. Michael has helped students publish a student news magazine called Perspectives, which includes poetry, surveys, news articles and artwork. He also moderates a school organization that fights discrimination, and is known as an advocate for every student. He is admired by his students and his peers for the commitment he has for his students and the energy he brings to the classroom.