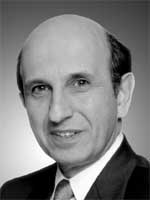 Special to Education Update
Mission Not Impossible
by Chancellor Joel Klein
My mission for our schools is simple: to educate every child effectively. To achieve this, I commit to an unrelenting focus on teaching and learning inside the classroom. I will lead a system that is focused squarely on student achievement and the safety and security of all children through strong leadership.
From the earliest days on this job, I became convinced that if we were to have major change in the school system, we were going to have to focus on individual schools—and if we were going to have great schools we were going to have to have 1200 great schools leaders. So, one of the organizing principles of Children First—almost a mantra, in fact—has been 1200 great principals for 1200 great schools. Why great principals? Because, as we all know from our own experiences, leadership matters—and when it comes to a school, a great leader inspires and works with teachers, staff, parents and community groups to create a learning environment that is effective and exciting. I know this can happen because I have seen it in schools that I have visited on my random visits—schools where you can see and feel the excitement of great education.
If we are to achieve that goal—1200 great principals for 1200 great schools—we need to get started immediately. The fact is that, just through retirements, we are likely to have hundreds of vacancies in the next few years; in addition, there are other principals currently in the job who should not be there and will be dismissed. The challenge is thus as daunting as it is critical.
If we are to succeed, we will have to do three key, interrelated things: (1) we will have to find, train and support a new generation of leaders who have the talent, energy and creativity to take on one of the most rewarding and difficult jobs—being responsible for the education of a school full of children; (2) we will need to change the nature of the current job, so that principals are empowered and so that they can commit themselves to their core function as instructional leader—paperwork burdens and crisis-management cannot be allowed to so overwhelm principals that they cannot do their jobs; and (3) we need to implement a system of true accountability where success is rewarded and failure is properly dealt with.#