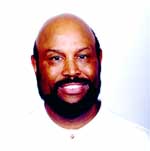 Mike Jarvis:
St. John's Basketball Coach
By M.C. Cohen
Mike Jarvis believes in education. Just listen in on one of his press conferences after a St. John's basketball game. Win or lose, Jarvis never fails to mention that a basketball arena is just another type of classroom and that an educational experience just took place.
"I'm most proud of the fact that I've been coaching and teaching since I graduated from college," said Jarvis, who coached basketball and taught at Cambridge Rindge & Latin High School in Cambridge, Mass. for 17 years. "When I was a high school coach, all of my kids, with the exception of two, went on to higher education; and of those two, one became a policeman and one a fireman and we know how important they are today."
"I've always tried to create the proper balance and teach my kids. Or at least attempt
to teach my kids the necessary skills for life," he said.
Jarvis' own life lessons began in Cambridge, Mass. where he was born and raised. He attended Cambridge Rindge & Latin and went on to play baseball and basketball at Northeastern University. When he graduated from college in 1968, there were few openings for African-American coaches on the collegiate level at
that time.
"First of all, the main factor was that I wanted to stay involved in the thing I really loved, and that was sports," said Jarvis, who went on to become the elected president of the National Association of Basketball Coaches (NABC) at the conclusion of the 1997-98 season. "Once I thought I was going to be a player; then reality struck and I realized I wouldn't so I decided I was going to be a coach. In those days, the only real opportunity an African-American had was coaching high school, so I decided to go back to my high school, where in order to coach, I would have to teach."
And teach he did. At Cambridge Rindge & Latin he coached his squad to three consecutive state titles (1981, 1980 and 1979) while registering a 77-1 record during that time. It's no wonder, considering that his star player during those years was Patrick Ewing. Jarvis went on to coach at Boston University and George Washington University before landing the prestigious St. John's job in the summer of 1998. While with the "Johnies," Jarvis has led the team to an elite eight appearance in the 1999 NCAA tournament and a Big East Tournament Championship in 2000. With all the success that he has achieved, Jarvis, perhaps more than anyone, realizes that young African-American coaches that want to follow in his footsteps will not have it easy.
"My biggest advice [to young African-American coaches] would be that in order to be successful, there are certain skills for life that you have to learn no matter what you do," said Jarvis. "You have to understand the world we live in, and the world we live in is not run by African-Americans. So you have to learn, number one, what game you're playing, and then the strategies necessary to play that game. And that means you have to learn those necessary skills for life."
For Jarvis and his St. John's players these lessons are an everyday reality. "He understands everyone's situation," said senior guard Sharif Fordham. "He takes into account where a person is from. He's a well-rounded father figure." #
Education Update, Inc., P.O. Box 20005, New York, NY 10001. Tel: (212) 481-5519. Fax: (212) 481-3919. Email: ednews1@aol.com.
All material is copyrighted and may not be printed without express consent of the publisher. © 2001.
---