OP-ED
Leading from Within
By Dave Barger, President & CEO, JetBlue Airways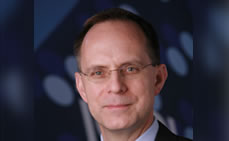 Day after day, we hear about the challenges confronting public education. While it might seem easier to leave the hard work of improving our schools to the scores of committed educators and other individuals working tirelessly on behalf of today's students, I choose not to. Although progress is being made, the state of our schools—and how to improve them—demands broader support. As the leader of a New York-based company, I have to get more involved—and so do my business colleagues. The facts are simple:
• There are 1.1 million students in NYC public schools
• Only 60 percent of NYC students graduate from high school in four years
• Research shows that every high school dropout costs the nation as much as $250,000
Do the math. It adds up to a city that must develop a workforce that can thrive in the 21st century. And the path for doing that is developing an educated, informed citizenry.
The good news is we — the business community — can help. And it's not just about increased funding. I have seen firsthand through my volunteer work with NYC-based non-profit PENCIL, that by supporting our school leaders with meaningful development opportunities and innovative, new ways to connect with students, we can support our educators to help create the environment where excellence is the norm. While busy at my day job, I worked with the principal of PS 153 in Harlem for five years, and together we put in place a variety of initiatives that helped take the school's ranking from an F to an A. Now I'm working with Aviation High School — and many others are joining me.
Castle Harlan, a private equity firm, has been working with Principal Jeanette Vargas and teachers from Young Scholars Academy, in the South Bronx, to create a "Private Equity Club" in which students use the math they are taught in the classroom to make investment decisions. Math scores have skyrocketed for more than 80 percent of the students in the program.
Linda MacDonald, of The Estee Lauder Companies, Inc., helped Principal Brenda Ward at PS 273 develop and implement a parent engagement plan. Years of research has proven that if parents are involved in their child's education, the child is much more likely to succeed. At the end of the first year, 96 percent of parents completed the Learning Environment Survey (compared to a citywide average of 52 percent) and Principal Ward scored 9 out of 10 on the questions pertaining to parent engagement.
At Park Place Community Middle School, Mike Dimond, of MetLife, and Principal Michele Robinson partnered to provide teachers with training on data analysis and assessment. As a result, 84 percent of teachers now say they know how to navigate the school's data system and have an understanding of how to utilize data to help their students.
It's no surprise that a recent, decade-long University of Pittsburgh study found the single most important thing a principal can do to improve student achievement is to develop external relationships beyond the four walls of the school. We know that school leaders are more willing than ever to reach out, and PENCIL is proof of that—we have a waiting list of principals looking to partner with a business leader. We need more leaders from the business community in NYC to heed the call and to get involved in transforming our schools. The future of our schools, our city and our nation depends on it.#