Outstanding Special Educator of the Year:
Dr. Bonnie Brown, Superintendent District 75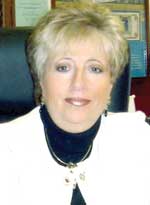 Bonnie Brown has been in Special Education for thirty years working with students with a wide range of cognitive, social and emotional challenges, She has worked as a teacher, staff developer, Assistant Principal and Principal prior to her becoming Deputy Superintendent and now Superintendent. She has launched a career that focused not only on the instructional aspects of special education but over the years she honed her administrative skills by serving as Director of Personnel and Director of Operations for District 75 which serves 23,000 students. Her various positions in the district have afforded her the ability to see through a very unique lens. She knows the educational needs of her students but she also has knowledge of the infrastructure of the district as she has managed a budget that exceeds $500 million dollars. This skill set enables her to make informed decisions and lead the district with expertise and clarity of vision.
As the New York City Department of Education has initiated many changes in the past years, Ms. Brown has stood as a staunch advocate for District 75, its students and their families. She has partnered with national experts to train staff in best practices for students with autistic spectrum disorders, positive behavior supports, and web based technology to support professional development. Ms. Brown has made a personal commitment that D. 75 students and their families will have equity of access to educational programming, school building resources and extra-curricular activities. She truly believes she is the "voice" in the Department of Education for those that have no ability to speak for themselves and she carries this responsibility with conviction, energy and a deep sense of pride that her students and their families have placed their trust in her.