Education Equity Across The Nation
Campaign for Education Equity at Teachers College: A Two Day Symposium
By Lisa K. Winkler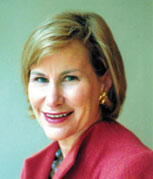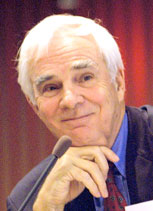 John Merrow


(Ryan Brenizer/Teachers College)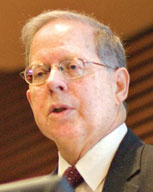 Michael Rebell


(Ryan Brenizer/Teachers College)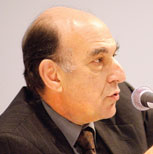 Richard Rothstein


(Ryan Brenizer/Teachers College)
Perhaps no federal intervention in regulating education has been more controversial than the No Child Left Behind legislation. So it's no surprise that a symposium devoted to examining NCLB generated debate on its merits, shortfalls, outlook and alternatives. Organized by Teachers College's The Campaign for Education Equity, the two-day event, drew policy makers and education experts from around the nation.
The following are comments from some speakers:
Richard Rothstein, Economic Policy Institute, called for the repeal of NCLB. "The federal government shouldn't have any role in education accountability. It's not justified morally or politically. It's like trying to create democracy in Iraq. It's completely unachievable. NCLB has already done enormous harm to education. It's causing successful schools to be labeled as failures and distorting teaching by dumbing down and teaching to the test." He offered that educational accountability be the responsibility of each state.
Robert Linn, University of Colorado, urged that accountability be improved. He doesn't expect NCLB to be repealed and offered some suggestions: establish more realistic expectations and objective standards for measuring proficiency, grant schools more flexibility in how they're assessed by allowing high performance areas to compensate for lower performance areas, and expand the curriculum for evaluating progress beyond English and mathematic assessments.
Frederick Hess, American Enterprise Institute, said "Democracy is a mess for a whole bunch of reasons. We can't use statutes to achieve our aspirations. We can't unite the nation around a numerical goal. It's not like John F. Kennedy's post-Sputnik pledge that we'd put a man on the moon. Getting people literate isn't the same as a scientific feat."
Gail Sunderman, Harvard University, criticized NCLB for disproportionately focusing on test-based outcomes without factoring in the need for additional resources, both monetary and organizational. "When the financial, human, and organizational resources are insufficient, NCLB can't be adequately addressed." She urged that schools need more direct intervention and incentives to improve.
Manuel Rivera, Superintendent, Rochester, NY, shared how NCLB has impacted his large, urban district. While he acknowledged that his staff all believes "all students can, will and do learn," he faults NCLB for its inconsistent standards and inflexible school assessment methods. He noted how NCLB maintains 216 ways a K-8 school can be cited for failing to meet NCLB criteria and for a high school, it's an additional 45. "Even if we're making significant progress, the state tells us to restructure. It's demoralizing to the professionals and families," he said. He described how his district set its own standards and adopted multiple assessments to judge its progress. He noted how the achievement gap begins with children at age 4, if not before. "We're working with community and city organizations to provide programs for very young children and parents. We're addressing child abuse. We're providing visiting nurses. We want to extend the school year to at least 220 days. The community needs to embrace education as a value, "he said.
Part of NCLB requires teachers nationwide to obtain "highly qualified" (HQT) status. Susanna Loeb, Stanford University, said HQT represented a weak instrument for ensuring quality teaching and was nearly impossible to quantify. "Just because a teacher is HQT, doesn't mean he or she is a good teacher," she said.
Barnett Berry, Center for Teaching Quality, Inc. offered a "Marshall Plan" to remedy the pitfalls of HQT. This would include improving data collection on teachers' credentials, improving professional tests given by subject area, providing flexibility for school districts, particularly in small, rural areas, and allowing teachers to be HQ in different subjects and to teach interdisciplinary courses.
Karen Zumwalt, Teachers College, addressed the difficulty attracting teachers to the toughest school districts and urged that more resources be directed to mentoring. She noted that programs such as Teach for America and others don't address teacher shortages. Furthermore, the typical people that had gone into education in the past, mostly women and blacks, were no longer doing so. "The challenge is to make the profession attractive to all kinds of people," she said.#