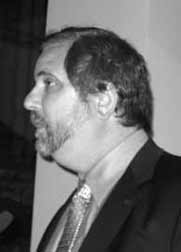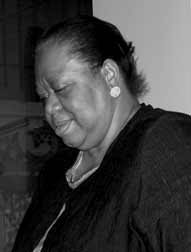 Tamara Robinson, VP & Dir. Programming, Channel 13
Ode to Those Hobart Shakespeareans
It is rare to see a school year come to a close with a room full of students with tears streaming from their eyes, but when it's the classroom of Rafe Esquith it's not a surprise.
Esquith's teaching approach is phenomenal. More than just inspiring students academically, he motivates them to be their best in life. Working with Mexican and Korean children at the overcrowded Hobart Boulevard elementary school, located in a low income, high crime area in Central Los Angeles, Esquith devotes tremendous energy and care to his mission of helping each student shine.
The work of Esquith is captured in a documentary film entitled The Hobart Shakespeareans, masterfully directed by Mel Stuart, renowned director of Willy Wonka and the Chocolate Factory. Selections of the film, a co-production of Mel Stuart Productions, Inc., P.O.V./American Documentary Inc., and Thirteen/WNET, were recently screened at the English Speaking Union.
Watching clips of the Hobart Shakespeareans perform strongly in roles of Hamlet, we see the slogan "Will Power" printed on the shirts—an indication of a joint admiration for Shakespeare, and Esquith's expectation of students.
Esquith begins the school year by telling his students that they should be prepared "to kill their TV sets." But he expects no less from himself, often heading to work at dawn and giving up after school hours to work with kids.
He believes in the potential of all his students, even in the face of the disbelief of other teachers. When casting the role of Hamlet for the school performance, Esquith was confronted by a teacher who said he could not understand why this particular student was chosen for the role, as "his test scores are low and he's unstable and dangerous" to which Esquith, without missing a beat responded: "Well then, he'd make the perfect Hamlet."
The clips of the Shakespeare performances are impressive even to Sir Ian McKellen, who during a visit to the classroom indicated his sense of the students' real understanding of the words they are reciting, which is more than he can say for many actors.
Esquith's teaching does not stop at Shakespeare. He wants students to get the best out of life and takes his students on educational trips such as to Washington D.C., initially funding them out of his own pocket.
The visits leave indelible memories on the children, as stated by one student: "I was so impressed by the Vietnam memorial." The way the wall extends for such a great length is something she will never forget.
The emotional departure of students at the end of the year is mitigated with Esquith's words indicating it's not a time for tears, "this is just a beginning for you."
For students wishing to continue their education with Esquith, he holds Saturday classes. Esquith describes the real backbone of his work as students who return, helping with the newcomers. Classes are packed, with students overflowing from classroom doors. Children entering his classes know they are entering a promising world, where students continue on to great things, with cases of students turned Rhodes Scholars.
Appearing before the audience after the screening, Esquith is modest. He has no qualms about discussing past mistakes, because from his point of view, it's not about him; it's all about the students.#