Summer Reading Choices by Education Update
The 60-Second Encyclopedia
By Michael Rosen
Workman Publishing; $11.95

Welcome to the wonderful world of the 60-Second Encyclopedia: delightfully obsessed with everything that goes on in just one minute. The book is packed with amazing-but-true facts and incredible achievements—think Ripley's Believe It or Not meets the Guiness Book of World Records for Kids. Appealing to both boys and girls, it puts a whole new spin on math, science, nature, the human body, popular culture, and much more.
___________________________________________________________________
Go Figure! A Totally Cool Book About Numbers
By Johnny Ball
DK Publishing; $15.99

Go Figure! A Totally Cool Book About Numbers strives to dismiss the myth in the minds of students ages 8 and above that math and numbers are boring. Filled with fascinating facts, history, patterns, and examples from real life situations, this book engages students to start looking at how numbers are such a big part of the world around them.
___________________________________________________________________
Lucky Stars
By Lucy Frank
Simon & Schuster Children's Publications; $16.95

A comedy in three voices, Lucky Stars follows the adventures (and misadventures) of three very different kids who join the chorus at their New York City public high school where music bridges the distance and difference between them. Kira loves to sing, but hates the stage her father has forced her on—the platform of the New York City subway, performing for money. Jake, who longs to sing, listens from afar, but stutters so badly he can't make a move. With the help of a pet duck, a wisecracking friend, and a fiery choral conductor, the two find their own voices, themselves, and each other.
___________________________________________________________________
Elaine's Circle
By Bob Katz
Marlowe & Company; $14.95

In Eagle River, Alaska, Elaine Moore is a veteran teacher who believes that the classroom, first and foremost, must be a community and that learning is best when shared in a circle of peers. When a spirited fourth grade boy is diagnosed with terminal brain cancer, Elaine's innovative methods are suddenly put to an extraordinary test. To keep their circle in tact, Elaine and her students realize that their stricken classmate must maintain his schoolwork—for it is learning, they so believe, that is the essence of life. Elaine's Circle is a heart-wrenching look at the remarkable achievements of a dedicated teacher and a group of children who take her at her word when she tells them, "Learning is not just something we do in school. It is something we do until the day we die."
___________________________________________________________________
At the End of the Ridge Road
By Joseph Bruchac
Milkweed Editions; $14.00

A bestselling author and a storyteller, Bruchac creates worlds where the rules of reality don't apply—where magic is real, animals can talk, and trees know your name—but he is no escapist. Through forty years of writing, recording, teaching, and performing the stories of his Abnakik ancestors and other indigenous cultures, Bruchac has reminded readers of the vital relationships between people, animals and the land. In At the End of the Ridge Road, Bruchac tells the story behind these stories. Part Native American and part European, once equally as skilled at varsity wrestling as he was at reciting Milton and Longfellow from memory, Bruchac grew up as a literal bridge between disparate cultures. The first book to focus specifically on his life as a writer— Ridge Road — shows how this cross-cultural existence changed his views of cultural ownership, responsibility to place, social justice, and ultimately led to a belief that well told stories can change the way we see and interact with our world.
___________________________________________________________________

Rose and Riley Come and Go
By Jane Cutler, pictures by Thomas F. Yezerski
Faurrara, Straus and Giroux; $15.00

The first Rose and Riley book was welcomed for its "charm, energy and cuteness (Kirkus Reviews) and "its memorable characters" (School Library Journal). The sweet groundhog and mole are reminiscent of such literary duos as the beloved in Arnold Lobel's classic books. In the latest adventures of Rose and Riley, the friends find themselves at the beach, on a hunt for wildflowers, and finding a solution to living with a loquacious mockingbird. Their adventures provide children with advice on friendship and dealing with unexpected challenges.
___________________________________________________________________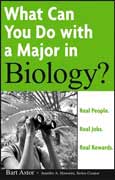 What Can You Do with a Major in…?
Biology by Bart Astor;
English by Shelley O' Hara;
Education by Jennifer A. Horowitz and Bruce Walker;
Business by Kate Shoup Welsh;
Psychology By Shelley O' Hara
Wiley/$12.99 each

Some students go into college knowing just what they want their major to be, but the majority struggle with what that should be. Fortunately, there are worlds of exciting and lucrative job opportunities for college grads who choose nearly any major with care and an understanding of their options. What Can You Do with a Major in…? eases the anxiety of making a big major decision and then applying it to making a living. Devoting individual attention to five popular majors—biology, English, education, business, and psychology—each book is packed with practical career guidance aimed directly at students, starting in high school. Best of all, each book features real-life information on an array of career possibilities from young men and women who are putting their majors to work in sometimes surprising and always successful ways.
___________________________________________________________________
Frida Kahlo and Diego Rivera: Their Lives and Ideas, 24 Activities
By Carol Sabbeth
Chicago Review Press/$17.95

Art lovers from around the world have long been captivated by Frida Kahlo's vibrant dreamscapes, self-portraits and still lifes and Diego Rivera's extraordinary murals and paintings. With Frida Kahlo and Diego Rivera, children will find artisitic inspiration as they explore the world of these iconic artists. Sabbeth brings Kahlo and Rivera's art, as well as Mexico in the early 20th century, to life with the 24 fun and educational activities. Young artists will learn about Kahlo and Rivera's inspiration and influences, especially pre-Columbian and Mexican folk art. Children can also try some of Kahlo and Rivera's techniques themselves, with activities such as making a mini-fresco, creating a mural with a social message and painting a Kahlo-style self portrait.
___________________________________________________________________
Atchafalaya Autumn
By Greg Guirard
Greg Guirard; $25.00

Guirard's personal collection of journal entries about and photographs of Louisiana's hauntingly beautiful Atchafalaya Basin traces back to 1992 when the author/photographer adopted a less complicated way of life in the spirit of Thoreau, spending his time on houseboats and in camps to capture the swamps of his youth. The photographs are exceptional as the author traces changes in the environment in Louisiana, changes due to logging and sedimentation as well as changes in himself. A moving and magnificent book for those interested in the environment as well as photography.
___________________________________________________________________
Teaching Outside the Box: How to Grab Your Students By Their Brains
By LouAnne Johnson
Jossey-Bass/A Wiley Imprint; 24.95

From suggestions for the first week of school to seating charts, author LouAnne Johnson offers practical and friendly advice that will help both new teachers and veterans create a vibrant classroom environment where students enjoy learning and teachers enjoy teaching. The book is filled with no-nonsense advice, checklists and handouts, as well as a question and answer chapter based on real letters sent to LouAnne Johnson from students asking for advice about parents, siblings, school and friends.
___________________________________________________________________
Cheating Our Kids: How Politics and Greed Ruin Education
By Joe Williams
St. Martin's Press; $24.95

Our once admired system of education in America has lost its way and become so consumed with meeting the demands of grown-ups that it has forgotten that it should exist to serve the needs of children, first and foremost. Not only an education writer but a parent, Williams firmly believes that the education system should exist to serve the needs of children. But he knows—and shows—how it has been captured by groups—teachers and other employees, politicians, philanthropists, higher education institutions, vendors, etc. It is their interests and egos that are protected and advanced through competent and powerful organizations. This book provides the public and parents a provocative analysis and necessary solutions on how to return the focus of schools to preparing our children to succeed.#