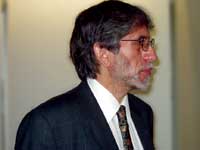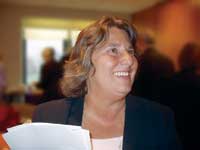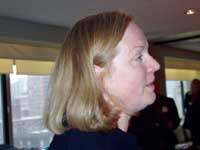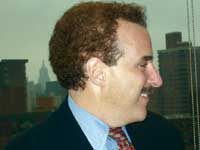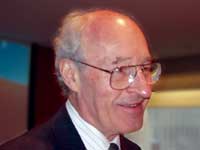 International Perspectives on Autism Presented at NYU Child Study Center
by Pola Rosen, Ed.D.
At a recent all-day conference focusing on state of the art developments in autism organized under the aegis of Dr. Harold Koplewicz, Professor of Child and Adolescent Psychiatry at the NYU School of Medicine, Director of the NYU Child Study Center and Vice-Chairman, Department of Psychiatry, evidence was offered on mitochondrial disorders, specifically the identification of three genes associated with autism. According to the findings of Dr. Joseph Buxbaum from Mt. Sinai Medical Center, while idiopathic autism is likely genetic and the genes are very difficult to identify, the good news is that there are effective treatments available; the earlier and more intensive, the better.
Sir Michael Rutter from The Institute of Psychiatry in London, respondent to the brilliant array of presenters from around the country stated that "autism is probably multi-factorial which means there must be nongenetic factors. We know nothing about environmental factors; they may play a role as well. The evidence suggests that there may be some synergistic effect."
Dr. F. Xavier Castellanos, moderator of the conference underscored the fact that parents and advocates started the scientific rigor that we see today. Currently, there are about 400 families in a data base that is being shared nationwide: the url is agre.org. While elements of the disorder have been around for a long time (e,g. dyslexia and language disorder), some researchers think that gene strategies will be the approach of the future.
Dr. Catherine Lord from the University of Michigan, discussed her longitudinal study of children starting at age two. Ongoing for nine years, the numbers of children in one study are 102 and in another, 68. Tests that she used to look at autism were ADOS and PL-ADOS. The two main criteria in diagnosing autism are repetitive behavior and lack of social communication. Lord's findings interestingly include a presence of complex language at age nine, in 40 percent of the population studied.
Lord ended by discussing the pattern of word loss accompanied by the loss of social skills. Questions still to be answered are why some children with autistic spectrum disorder (ASD) have greater social-communication skills than others prior to age two and then lose them. Lord postulated that the "loss of words could be a specific marker for ASD."
An important question posed by Dr. Koplewicz was "How do we teach school systems to evaluate these children in order to ensure that they get services?"
The consensus of opinion was the importance of a multi-disciplinary, multi-field assessment. A ten hour evaluation is unrealistic but so is a one hour session. The importance of having evaluators experienced in working with two-year-olds was underscored.#