College President's Series: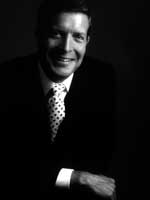 Dr. Joseph W. Polisi—President, The Juilliard School
by Joan Baum, Ph.D.
In what must surely be one of the most unusual reversals in the academic world, Joseph W. Polisi, in his 20th year as president of The Julliard School, announces with pride that under his leadership he has decreased enrollment at the prestigious institution from 900 to 700, while also garnering support from a successful capital campaign to start building a new wing. At the same time, he points to a more diverse application pool, an enhanced curriculum in the humanities and liberal arts, including an exchange program and a joint degree program with Columbia and Barnard, new collaborative arrangements with Lincoln Center, a strong and growing mentoring/outreach initiative, and obviously, with reduced numbers, a more competitive audition and acceptance process and more rigorously controlled distribution, in music, of various instruments—12 of the different woodwinds, while violinists (120) now top the piano students (100). But the new wing will give everyone more rehearsal and performance space, he promises.
Of course, Dr. Polisi himself is unusual—a professional bassoonist who still performs and makes CDs (his father, William Polisi, was principal bassoonist of the New York Philharmonic)—and an administrator who holds a Bachelor of Arts degree in political science, a Masters in international relations from the Fletcher School of Law and Diplomacy, and, oh, yes, several graduate degrees in Music from Yale. Before coming to Juilliard Dr. Polisi honed his administrative skills as dean at the University of Cincinnati College Conservatory of Music and at the Manhattan School of Music, and prior to that, as Executive Officer of the Yale University School of Music. Each position, it seems, has deepened his commitment to students as both emerging artists and citizens who will "give back" to the wider community. Juilliard students, he says, seem to have an inborn passion for social change that he is delighted to encourage. On their own, for example, they have organized groups to perform at Rikers Island and have established in Homestead, Florida, so devastated from Hurricane Andrew in 1992, a two-week arts camp for underprivileged kids.
Performers, Dr. Polisi feels—musicians, dancers, actors—have a "moral responsibility" to connect the arts to the world, a theme he articulates in a course he teaches at the graduate school, "American Society and the Arts." The theme reflects his strong belief that Juilliard students are "educated," not "trained," a distinction that infuses everything he has done at the School and continues to plan. He is especially pleased with the increasing number of programs for youngsters, bringing to Juilliard about 100 underprivileged children for a kind of musical head start, an initiative that involves parents and care givers; a 300-student pre-college program of lessons in performance, history and theory that draws young people from all over the country and Canada; a 30-week student-as-teacher enrichment collaboration with West Side schools, grades 3 and 5; "significant" outreach also by word-of-mouth, whereby over 100,000 people come to Juilliard student plays, dance recitals and music performances; the June Noble Larkin Program in the Humanities, an interdisciplinary mentoring program for undergraduate and graduate students that links students in one discipline to faculty in another, so that, a violinist may be working with a dance major. There is more, but his eyes light up: he wants to note Juilliard's Centennial in 2005–-6, plans that include 18 commissioned new works, tours of the country and of Europe, lunchtime concerts around the city, and the continuing involvement of Juilliard students in civic life. If students are to be "effective missionaries," understanding and promoting the politics, economics, and culture of the arts, as well as performing, they must be persuasive writers and speakers. Look to that new wing to extend this vision.#
Teachers who want to connect with Juilliard students should call Dr. Aaron Flagg, Director of Educational Outreach: (212) 799-5000, ext.298.