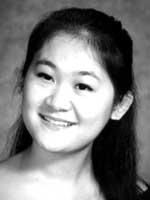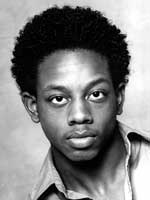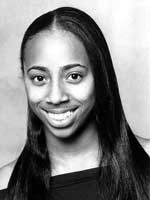 LaGuardia HS Students Score in the Arts
by Constance Boykan
All three of LaGuardia's nominees have been selected as 2004 Presidential Scholars in the Arts. They are among the 20 selected nationwide!
LaGuardia awardees are Jia Lei (Jenny) Li, violin, who plans to attend Harvard, and dancers Nigel Campbell and Chanel DaSilva, both of whom will be attending The Juilliard School in the fall.
The National Foundation for Advancement in the Arts presented the 18 LaGuardia awards at the LaGuardia Awards Assembly recently. The students will perform at the Kennedy Center in Washington, DC on June 21, 2004.
Jenny (Jialei) Li, seventeen-year-old violinist, debuted as soloist at age 10 as the first-prize winner of the Clear Lake Symphony Concerto Competition. Since her solo debut she has claimed many prizes in Texas scholarship competitions. Jenny was born in China and moved to the United States at the age of three. She began her violin studies at the age of five in Houston, Texas. Jenny has been a New Horizons Fellowship student at the Aspen Music Festival from 2001-2003. She is graduating from the Juilliard Pre-College in New York.
Chanel DaSilva is a native New Yorker and was born and raised in Brooklyn, NY. Since the age of four, she has always dreamed of becoming a professional dancer. When dance became more than just a hobby for her she realized it was her destiny to dance. Now, at the age of eighteen, her dreams are quickly becoming a reality. Her training comes from the Creative Outlet Dance Theater of Brooklyn. Along with performing for Michael Jackson and Savion Glover, Chanel has performed Alvin Ailey's "Revelations'' with the Alvin Ailey American Dance Theater. Now, at the age of eighteen, Chanel is a senior at LaGuardia High School of the Arts. She was selected, out of 6,500 applicants, to attend National ARTS Week with the National Foundation for Advancement in the Arts (NFAA). After Juilliard, Chanel's dream is to tour the world, spreading love and inspiration through her dancing. "Dance is my love, my heart, and my passion. Life is a journey I can only live once, and dance makes my journey worthwhile!"
Nigel R. Campbell is currently a senior at LaGuardia High School. Nigel has received additional training from The Ailey School in New York, Dance Theater of Harlem, Studio Maestro and the Miami City Ballet School. "There is no doubt in my mind that I want to be a great dancer. I strongly believe that dance can take you to an internal place words cannot reach. It grants a deeper understanding of the soul no language can express. When I perform, the passion takes over me. I forget about everything else and lose myself in the moment. For me, dance is about power, passion and intensity. It's about communicating. It's about telling a story and above all reaching people. If the audience can't feel my love of what I do when I'm performing, then all the technique and high legs in the world wouldn't matter. If the audience doesn't believe it, then to me, it simply doesn't matter. I do not want to just be another dancer. I want to make a mark on the artistic community by enriching it with my whole self. That does not necessarily mean becoming famous, it only means being a real and sincere artist. Dance is my voice. It allows me to scream out to the world without making a sound, yet somehow, people always get my point."
Nigel is incredibly happy that he has had so many opportunities to learn and to grow this year, and is excited to experience what the future has in store for him.#
Constance Boykan is the Executive Director of Alumni & Friends at LaGuardia HS. She is also a member of the Class of '59.