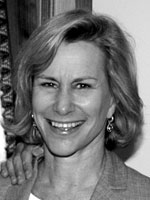 Family Fun All Summer Long
at the Children's Museum of Manhattan
Children are eagerly awaiting the end of school and the start of summer and there is no better way to indulge in family fun than at the Children's Museum of Manhattan! Aside from the ongoing exhibits such as Monkey King: A Journey to China, Miffy and Friends and City Splash, families can enjoy fun educational programming to kick start summer.
Work with representatives from Children for Children to make mobiles for the elderly while developing a sense of community and a lifelong interest in volunteering.
Make a mask inspired by the exquisite patterns, colors and markings of wild animals from Africa!
Be transported to Pluto, Venus, Saturn and Mars in this original contemporary ballet presented by young dancers from Kentucky!
Learn about Ukiyo-e, a Japanese technique of woodblock printing. Make a print inspired by shapes and textures found in nature.
Learn about urban birds, where they live and what they eat. Make a birdhouse of your own design.
Decorate horse paintings and create your own designs based on Native Plains culture.
While at CMOM, don't miss the following on-going exhibitions: Splash down in the Sussman Environmental Center, CMOM's outdoor water play area, and experience the physical properties of water as you splash, pour, float and play.
Celebrate the magic of Dr. Seuss and free your imagination to take you to new places! Join Horton and the Cat in the Hat in a world where you can fly while standing still, catch falling words in your hands, teeter on a circus tightrope, unslump a might Borfin, navigate a hot air balloon and play with rhyme in the Green Eggs and Ham train—sponsored by JetBlue Airways.
Get into trouble with the mischievous yet brave and loyal Monkey King in this epic Chinese adventure tale. Discover the wonders of traditional and modern China as you join Monkey to fly in the clouds, cause havoc in the Heavenly Palace and battle the Bull Demon! Monkey King: A Journey to China is part of the Asian Exhibit Initiative, funded by the Freeman Foundation and administered by the Association of Children's Museums. Additional Sponsor: Charles B. Wang Foundation.
Come and play with Miffy! This interactive exhibition turns the drawings of Dutch illustrator Dick Bruna into a full-scale child's playhouse. Pre-schoolers will delight in seeing the lovable Miffy and her friends come alive at CMOM, with opportunities for role-play, reading and expression.
Children enter a tiny word-drenched town and strengthen their language and gross motor skills in this life-sized storybook setting. Climb in the Chatterbug Tree and explore the kitchen of Apartment ABC.
CMOM is open Wednesday through Sunday from 10 a.m. to 5 p.m. Paid admission is $7 for children and adults and $4 for seniors. All special exhibits and programs are free with the cost of admission; some require tickets (available starting 11:00 am; first come, first served).#