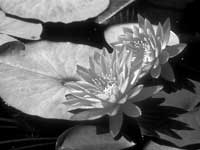 From the NY Botanical Garden:
Explore A World of Plants
Why is August an exciting month for young science sleuths, birdwatchers, and artists? Because there are so many fun things to do at The New York Botanical Garden. Designed especially for children, the Everett Children's Adventure Garden and Ruth Rea Howell Family Garden form a unique living laboratory. Check out the Adventure Garden where children participate in more than 40 hands-on activities. Then visit the Family Garden where families grow and harvest edible plants, and the fun includes storytelling, crafts, and advice from expert gardeners. Here's a list of summer programs; teachers also have a bounty of school programs to choose from.
At the Everett Children's Adventure Garden
Wonders of Waterlilies The Adventure Garden becomes an aquatic learning lab this month. Children can catch a cool break and do experiments to understand how waterlilies float. Explore how these exotic-looking plants are perfectly suited to their watery home. Hands-on activities include making a watercolor painting.
Tuesdays-Fridays, 1:30–5:30 p.m., Saturdays and Sundays, 10 a.m.–5:30 p.m.
Budding Botanists Drop-in program emphasizes early literacy through the study of nature. Ages 2 through 5. Nature's ABC's features a different letter every two weeks. August 3–13: P is for Ponds and Puppets, August 17–27: Q is for Quilts and Queen Anne's Lace, August 31-September 10: R is for Roses, Rainbows and Rattles, Tuesdays-Fridays, 1:30–3:00 p.m.
At the Ruth Rea Howell Family Garden
Global Family Gardening Summer takes on a global flavor in the Family Garden at Gardens 'Round the World. Children discover bitter melon in the Chinese Garden, bok choy in the Korean Garden, plantains in the Caribbean Garden, and corn in the Native American Garden. Activities include cooking demonstrations and cultural crafts. Gardeners will be on hand to help children learn how to grow plants from around the world.
Tuesdays-Sundays,1–5:30 p.m.
Special Programs for Camp Groups
At the Ruth Rea Howell Family Garden
How Does Your Garden Grow? Children plant, weed, and water and help create a lush summer garden.
At the Enid A. Haupt Conservatory
Guided Tours Children explore a South American Healer's House, insect-eating plants, and exotic plants from all over the world.
Self-led Tours Same as above but on your own—free for New York City Schools.
Guided Walks of Garden Grounds Children look, smell, and listen as they explore the natural wonders of the Garden grounds.
For more information call (718) 817-8181 or visit us on the web at www.nybg.org/chil_edu.
Coming in September Super Seeds and Fabulous Fruit, Hummingbirds and Other Flying Friends, Ballet among the Blooms with the New York City Ballet's Education Department and School of American Ballet Dancers.#
To register your summer school class or camp group call (718) 817-8181. For more information call (718) 817-8700 or visit us on the web at www.nybg.org/family.
The Everett Children's Adventure Garden has been made possible by the leadership generosity of Edith and Henry Everett. Family programs sponsored by Target.