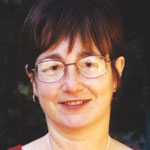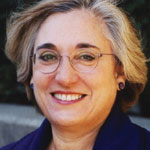 The NYC Writing Project: "Neglected 'R'"
by Marcie Wolfe, Ph.D. & Nancy Mintz, Ph.D.
The New York City Writing Project at Lehman College, CUNY, established in 1978 as the local site of the National Writing Project, reflects the mission of a national network of 175 university-based professional development programs dedicated to the National Commission's [on Writing] goal of putting "language and communication in their proper place in the classroom."
Through its sustained professional development programs for teachers and its partnerships with schools and regions, the NYC Writing Project (NYCWP) is enacting the recommendations of the Commission to double the amount of time students spend writing, ensure that schools have a writing plan, teach writing at all grade levels and in all subjects, and provide for teacher professional development. We are encouraged and supported in our work by Department of Education policies that establish extended time for reading and writing within a "balanced literacy" approach that includes time for writing, both to support reading and for its own sake. Our work in middle schools and high schools extends this focus on balanced literacy beyond teachers of English language arts to encourage every teacher across all disciplines to use writing as a tool for thinking and learning.
We endorse the Commission's assertion that "developing critical thinkers and writers should be understood as one of the central works of education." These are skills students must acquire across content areas if they are to succeed on the various new assessments and progress beyond the secondary school level to higher education.
We believe that one key to improving teacher practice and student performance in writing across the curriculum is developing stable, long-term professional development relationships with schools. School-year seminars in the teaching of writing for teachers from all disciplines, typically offered at school sites after the school day. In these seminars, led by exemplary New York City teachers of writing, teachers engage in their own writing, discuss recent literacy research, share and reflect upon practical ways to improve instruction, build partnerships across disciplines and departments, and examine and learn from student work.
On-site support provided by a NYCWP teacher-consultant who spends two days each week in a school working with teachers and staff developers to plan lessons and projects, team-teach, recommend and share resources, and encourage the publication of student writing Direct work with school administrators to help them develop and enact a writing policy, increase their understanding of literacy development and of best practices in the teaching of writing.
Together these components establish and nurture school-based professional communities where teachers and administrators learn together to improve student writing, learning, and achievement. This work also builds teacher leaders who ultimately co-lead Writing Project seminars and provide on-site assistance to their colleagues.
In addition to our school-based in-service program, we sponsor summer fellowships in the teaching of writing, a technology initiative, teacher-research programs, and a summer institute for teen writers. Finally, the NYC Writing Project's work reflects the shared commitment of the Commission and The City University of New York to writing across the curriculum in higher education. Writing Project directors contributed to the development of CUNY's Writing Across the Curriculum program, and are directly involved in Lehman College's program. In Lehman's program, faculty across disciplines meet monthly in a professional community to share writing practice, develop writing-intensive syllabi and assignments, and consider their expectations for and assessments of student work. The Writing Project is also a partner in Looking Both Ways, a professional development program sponsored by CUNY's Office of Academic Affairs, which fosters cross-institutional learning among high school and CUNY teachers of writing through seminars, inter-visitations, and teacher-research studies.
As the Commission's report states, developing writers is "not a simple and easy task, or something that will be finished and out of the way by the end of next week, or even the end of next year." The New York City Writing Project is committed long-term to improving the teaching of writing in our schools and to every teacher's obligation to take writing seriously.#
Marcie Wolfe, Director of the Institute for Literacy Studies, Lehman College, CUNY, Member of the National Task Force of the National Writing Project. Nancy Mintz, Director of the NYC Writing Project (a program of the Institute for Literacy Studies), Co-coordinator of the Urban Sites Network of the National Writing Project.

Education Update, Inc., P.O. Box 1588, New York, NY 10159.
Tel: (212) 477-5600. Fax: (212) 477-5893. Email: ednews1@aol.com.
All material is copyrighted and may not be printed without express consent of the publisher. © 2003.
---