Running the Marathon—First Time
Dynamic Duo Dashes Through Marathon: Dr. Alice Wilder & Deborah Reber
by Joan Baum, Ph.D.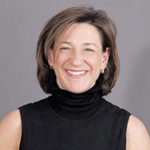 For Dr. Alice Wilder, the Emmy-nominated Director of Research and Development for Blues Clues, the phenomenally successful pre-school television series, not to mention the related industry of educational workbooks, CD-ROMs, online magazine, audio, special events, curricula, and consumer products, the prospect of running the recent New York City Marathon had always been terrifying. "I was so nervous, fearful, teary," at the prospect of entering. But that was before she bonded with her coach, Deborah Reber, the innovative Director of Development at Cartoon Network (and former ancillary Business manager of Blues Clues and producer of UNICEF's international animation campaign, Cartoons for Children's Rights), who had been a gymnast and runner since the 6th grade. What both women shared, as they discovered, besides a strong professional commitment ßo children's creative development, with a particular focus on pre-teen girls, was running. Deb in fact is working on a book for girls, 8Đ12, that will center on the physical and emotional skills that can be honed running.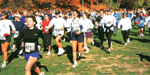 Asked once about her work on human cognition and learning, Alice Wilder replied that "the only way to understand what children are capable of doing, what appeals to them, and what they know, is to ask them!" As Alice tells it, Deb was the real pro, not only a runner but the accomplished author of the inspirational best seller, Run for Your Life: A Book for Beginning Women Runners, widely acclaimed for providing the basics in an engaging manner—how to prepare, what to eat, what to wear, how to anticipate and deal with pain, etc.. As Deb tells it, Alice was simply finding out that she could do it, and therein lies an instructive tale for aspirants everywhere. As Alice tells it, watching folks cross the finish line was thrilling. She cried, especially when she heard the stories behind the runners—their reasons for entering the marathon, their overcoming odds, their growth in self-confidence.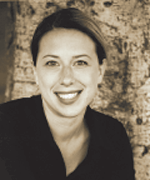 Running, like a lot of competition, can seem "intimidating," Deb says, but "if you run, you're a runner," a distinction that has significant resonance for the world of education. "Competing against yourself but with others" is what's important. You can be a runner even if you are not, as they say, "athletic." The women also stress the "joy" of the social connections, being in a supportive environment. "Run with a partner, join a club in your community, and after the race, go have brunch." Alice, still relatively new to running, adds that obviously "it doesn't always feel good when you run," but there's that sense of accomplishment, "we need this boost mentally." It's good if children see that their parents take risks, train, and run. At age 2 they're ready, Alice says. "Show by example," bring children to the celebration in Central Park next year. And incorporate into the classroom activities that encourage such consciousness raising [see accompanying box for specifics—it's never too early.]
You start out slowly, Deb says, maybe do 3 miles for about 3 months, but get out there and run, or walk fast, or do a combination of both for at least 4 days a week. "Have realistic goals, be flexible and be forgiving with yourself." Keeping a running log, an idea Debbie presented as a birthday gift, was particularly helpful to her, Alice says: "As I logged my activity, I also found myself logging my goals, food, shoes, and general feelings. Then when I had a good run or a not so good run, I could go back to my log and try to determine what I did that could have made me feel that way." And run with friends, with others, she repeats. The result? Again one thinks of the analogies for the classroom—"it is the most incredible experience to cross that finish line," says Alice. She means: doing it, not necessarily doing it first.#

Education Update, Inc., P.O. Box 1588, New York, NY 10159.
Tel: (212) 477-5600. Fax: (212) 477-5893. Email: ednews1@aol.com.
All material is copyrighted and may not be printed without express consent of the publisher. © 2003.
---