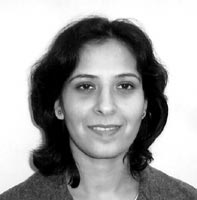 Renu Mohan
Principal: Denise Vittor
Superintendent: John W. Lee
Name of School: Queens Vocational and Technical High School, Long Island City
School District/Region: School District 77
Renu Mohan of Queens Vocational and Technical High School has given much to her students and school community. She spends all her preparation and professional time tutoring and helping students with their schoolwork. She prepares wonderful demonstrations for all of her classes. She always does the best that she can in a very demanding and challenging professional environment.
Mohan's students enjoy being in her class. She works well with staff members, and volunteers to mentor new science teachers. Renu Mohan always has a smile for her students and colleagues. She is a team player always going above and beyond what is required of her. Renu Mohan exemplifies all of the positive qualities of an excellent teacher.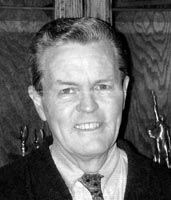 Stephen Lynch
Principal: Valerie J. Reidy
Asst. Principal: Stephen Kalin,
Superintendent: Dr. Norman Wechsler
Name of School: The Bronx High School of Science
School District/Region: School District 10
Stephen Lynch is a mixture of artist, craftsman, statesman and counselor. As a teacher ofarchitecture, he has had his classes undertake projects such as developing housing for the homeless by integrating social problem solving with architectural design and drafting.
Stephen Lynch motivates students who have a desire to enter the fields of architecture and engineering through good instruction and good example. Many of his students enter architectural programs at "top notch" colleges and universities. He writes college recommendations for 30 to 50 students each year who depend upon his skill in presenting them as serious architectural students.
Thirty years of teaching has honed his high energy teaching style and high level of caring for the students and the school. Mr. Stephen Lynch is truly an exemplary teacher.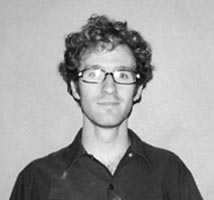 Andrew Faehnle
Principal: William Hewlett, Jr.
Superintendent: Myrta Rivera
Name of School: MS 203, The Bronx
School District/Region: School District 7
Mr. Andrew Faehnle is the Computer/ Technology teacher at MS 203, a new Middle School located in the Bronx, New York. Mr. Faehnle's tireless efforts have resulted in the donation of several pieces of computer equipment to the school, as well as the donation of some "high tech" projects for his students to work on. He works above and beyond to ensure that the students of MS 203 have working computers at all times.
Often, Mr. Faehnle is in his room, a bottle of Elmer's glue in his hand, with a dissembled computer in front of him. Somehow, he always manages to transform these piles of pieces into computers. Other times, he can be found in front of his computer, searching the Internet for people willing to donate supplies to the school.
Mr. Faehnle can always be counted on to participate in all activities and to assist in any way possible. He is an asset to the school and a true professional in every sense of the word.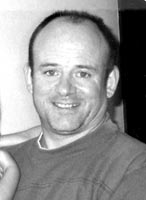 Tom Parker
Principal: Jayne Godlewski
Asst. Principal: Susan Coglianese
Superintendent: William L. Sawyer
Name of School: Seward Park High School, Manhattan
School District/Region: School District 1
Seward Park High School social studies teacher Tom Parker is an excellent teacher who displays a great deal of imagination, creativity and leadership. He has been a teacher at Seward Park since 1992 and has always presented himself as a fine and upstanding citizen with an outgoing personality. With a great sense of responsibility, Tom always seeks additional challenges and meets them with success. He is an organized, goal oriented and dependable individual. School responsibilities range from working as a dean, tutoring Chinese-speaking students and assisting in the social studies department to coaching girls' basketball. Tom is a dedicated teacher whose students and co-workers respect tremendously. He is compassionate, kind, very humorous, and transmits his love of history and love for his students to everyone around him.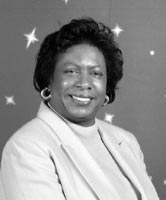 Carlotta Hardy
Principal: Elaine Brittenum
Superintendent: Neil F. Kreinik
Name of School: Edward K. Ellington P.S. 140Q, Queens
School District/Region: School District 28
Carlotta Hardy is an advocate of At Risk students and gives special attention to these individuals in her classes, always working on a one-to-one basis with them. She attends every workshop on 4th grade literacy and 4th grade math.
Every year Mrs. Hardy's students achieve and pass the ELA and 4th grade math test. Mrs. Hardy created an individualized program to supplement at risk children. She uses her preparation or lunch period to devise one-on-one creative and successful experiences for her students.
Parents constantly request her class and students seek her methods of rewarding, challenging, and personalized enrichment experiences. She arrives to work early and remains late, diligently honoring her craft.