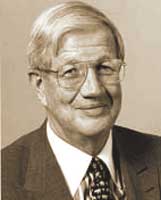 UN/USA: Keeping Students Active in Global Issues
by Michelle Accorso
Currently implemented in five cities across the United States, including New York, Houston, Tampa, Los Angeles and Chicago, Model U.N./Global Classrooms is continuing full-force in its efforts to bring this innovative, role-playing program to a diverse array of students. Although known worldwide, Model U.N. has never been widely executed in urban public schools. That is, not until Global Classrooms was introduced.
In 2000, the United Nations Association of the United States of America (UNA-USA) began Global Classrooms to introduce public school students to the work of the U.N. and pressing international issues.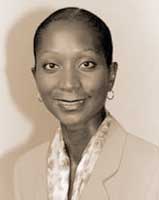 The Global Classrooms National Advisory Board, which includes Ambassador Bill Luers, and Dr. Lucia Rodriguez, tries to ensure that as many students as possible receive global education .
UNA-USA is a nonprofit, nonpartisan organization that supports the work of the United Nations and encourages active civic participation in the most important social and economic issues facing the world today. As one of the leading center of policy research on the U.N. and global issues, UNA-USA offers Americans the opportunity to connect with issues confronted by the U.N.-from global health and human rights to the spread of democracy, equitable development and international justice. Through its work, UNA-USA educates Americans about the work of the United Nations and encourages public support for strong U.S. leadership in the United Nations.
Preparing for the fifth annual UNA-USA Model U.N. Conference, the advisory board met on a recent weekday afternoon to discuss plans and strategies in order to ensure a successful and knowledge-filled event. In evaluating the Model U.N.'s Global Classrooms Program, the advisory board is able to provide the utmost service to its students and enable them to learn hands-on how to help the U.N. help the world. As one tenth grade NYC public school student put it, "I enjoyed learning about the U.N. and meeting other students with the same interests as me. The Conference Secretariat makes you think that you are a real delegate, and this gives you a lot of confidence."#