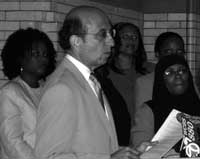 Leadership Academy Launched at Tweed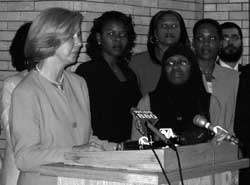 Schools Chancellor Joel I. Klein recently announced the opening of the New York City Leadership Academy and greeted the first class of 90 aspiring principals. Deputy Mayor Walcott joined Chancellor Klein at the announcement, as did Wallace Foundation President M. Christine DeVita, who presented Chancellor Klein with a check for $5 million, the first installment of the Foundation's three-year $15 million grant to the Academy.
The Leadership Academy is the centerpiece of the Department of Education's system-wide effort to create more effective schools. The Academy is providing leadership development programs for aspiring principals, new principals, and existing principals. Sandra Stein, Ph.D., the former director of the Aspiring Leaders Program at Baruch College, serves as the Academy's Academic Dean. The 15-month Aspiring Principals Program is the first of the Academy's programs. It will utilize problem-based, experiential learning and will provide candidates with strong leadership development and a one-year residency in a New York City public school under the guidance of an experienced mentor principal.
The members of the first class of 90 aspiring principals were chosen through a rigorous selection process. Over 10% of the class hails from outside the New York City school system. Other candidates have previously served within the City's school system and are returning to the system after successful private sector careers or work in other school systems, while others are new to the City's schools. Sixty percent of the incoming class are comprised of African-American, Latino, or Asian candidates, and about 70% are female. The ages of the aspiring principals range from 26 to 66. Approximately one third of the candidates have prior school supervisory experience and two thirds have teaching, staff development, guidance, or other pedagogical experience.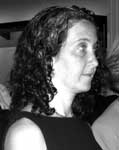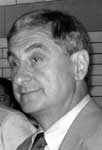 Following the announcement of the Leadership Academy, Thomas J. Sobol, former Commissioner of Education for the State of New York and currently the Christian A. Johnson Professor of Outstanding Educational Practice at Teachers College and Director of the Superintendents Work Conference at Teachers College, said, "I am delighted that Chancellor Joel Klein and Mayor Bloomberg have made the preparation of school principals as one of their most important priorities. We know for sure that while there may be some bad schools with good principals, there are no good schools with bad principals and New York City has about 1100 or 1200 schools now. There has been enormous turnover in the ranks of the principals of those schools. Given today's emphasis on leading learning, the need to train well substantial numbers of effective principals is paramount. The Department of Education is currently conducting its own program for meeting these needs and we wish them every success and we stand ready to provide what help we can in this significant effort." Caryn J. Block, Associate Professor of Psychology and Education in the Department of Organization and Leadership at Teachers College, agreed with Sobol. "It is encouraging to see that preparation of principals is a priority. I am also encouraged that their commitment extends beyond training, and that a mentorship program is in place. I believe that fundamental to the success of this endeavor is the follow-up and support that these principals will receive after the training has occurred and once they are leading schools. I think that it is critical that these principals receive support and guidance on an on-going basis. The mentorship program is one step in this direction."#