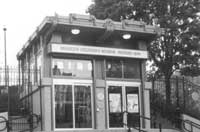 The Brooklyn Children's Museum Expanding for the Future…of NYC's Kids
By Carol Enseki
The Brooklyn Children's Museum (BCM) is launching a capital expansion project that will create a world-class educational resource for generations to come. The expansion will add over 25,000 square feet to the building and house new galleries for science and cultural exhibitions, education workshops, a new media center, and a much-needed Kids Café. It will enable us to continue our century-long tradition of pioneering and expanding museum education for children.
In recent years, BCM's attendance has been growing by double-digits. Currently, however, due to space constraints, we cannot open for family visits when school groups are in attendance. The expansion will enable BCM to increase its public hours and school group capacity, opening up the doors to thousands more young people each year.
The capital expansion is made possible by an outpouring of support from all facets of the community: elected officials, individuals, and corporations. During our three-year Centennial Capital Expansion fund raising effort, over $32 million has been raised to date, including: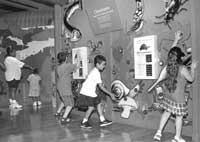 Education Update, Inc., P.O. Box 20005, New York, NY 10001. Tel: (212) 481-5519. Fax: (212) 481-3919. Email: ednews1@aol.com.
All material is copyrighted and may not be printed without express consent of the publisher. © 2001.
---