Brilliant Exhibit at the American Museum of Natural History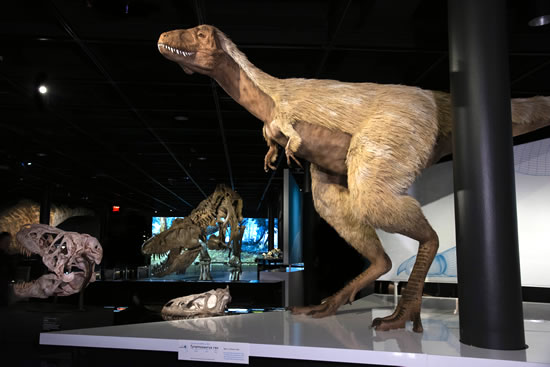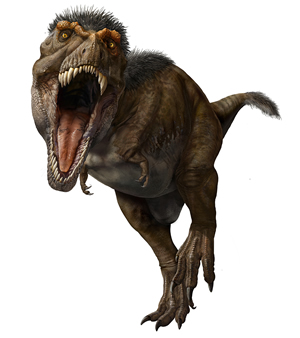 An extraordinary exhibit "T. rex: The Ultimate Predator" at The American Museum of Natural History features a Tyrannosaurus rex model said to be the most accurate ever assembled. The show runs through August, 2020, and is one of many exemplary shows that mark the museum's 150th anniversary. "Dinosaurs" and "Tyrannosaurs rex," in particular, are such important icons of the Museum and have been throughout our history," said Ellen V. Futter, President of the American Museum of Natural History. "So it seems fitting to launch the Museum's 150th Anniversary celebrations with a major new exhibition on the ever-intriguing 'King of Dinosaurs.' This fascinating new exhibit does what the museum has done throughout history and continues to do today, to share the latest scientific breakthroughs with the public, to introduce visitors to researchers on the cutting edge of discovery, to shed new light on the greatest story of life on Earth, and to inspire wonder and curiosity for visitors of all ages," she said.
Cute and fuzzy when very young, but smarter than its peers, the "average T. rex" grew into a ruthless beast. It stomped and chomped its way across the Earth's northern subcontinent. For a mind-blowing hundred million years, the T. rex made mincemeat out of everything in its way to becoming some of the largest animals ever.

I first encountered this champ in 2011 on a press trip to Montana where paleontologists briefed me when I visited a Hell Creek's dinosaur dig. It still is possible for interested amateurs to participate in a dig here. In 1905, the AMNH's team first discovered this massive predator's bones and put them on display in New York in 1906 to elicit oohs and aahs from astonished visitors! The current museum show presents many other dinosaur specimens from that era. But the star of the show, T. rex, is said to be the largest and most predatory of the dinosaur family. The exhibit engages with interactive sites. On one of my recent visits, one of these visitors, Tommy, who said he was 8, giggled at glowing flowers. At another site in the exhibit, visitors were placing various Tyrannosaur rex family members in the correct period on a magnetic wall; another part of the show permits experimenting with a praxinoscope that animates the difference between walking and running as T. rex could only run when it was young. Here the exhibit lets visitors pin the proper sized tail to create a correctly balanced T. rex (when people draw a T. rex, they incorrectly misdraw the posture with the T rex upright with tail dragging). Meandering visitors learn how modern technology has aided research in this field. We also learn that more research continues: The golden age of paleontology is now," said Michael Novacek, curator of T.rex: the Ultimate Predator.

Our readers will welcome the excellent Educators Guide with easy-to-follow instructions on teaching the exhibition. There's a color-coded numbered guided map keyed to Projections, Case Display, Virtual Lab, and Interactive Opportunities. It introduces T.rex as a helpless chick; provides opportunities for students to discuss what they already know about T. Rex (from films and toys) and what they expect to see. Guide in hand, I explored the show. Engaged by interactives, I discovered how scientists calculate a dinosaur's age by counting rings in fossilized bones; at the "Survival Challenge" and at "Hear Me Roar," I mixed my own blending sounds of a roaring T. rex with birds, crocodiles, and other living animals; I was also asked how I'd survive if I were a chick left alone in a nest. My answer? "Yelp! Yours? It's up to you." At "Getting Bad," I brought a T. rex shadow to life and saw it watch prey, learning that its keen senses and unique traits made it an effective killing machine. I also saw scars left by the attack. "Sensitive Side" sheds light on new paleontologists who have made new discoveries about the social behavior of the powerful hunter. In this section, especially engaging here is the interactivity that lets viewers create their own color scheme and feather designs for a virtual T. rex. Be sure also to stop at the Virtual Lab Touchscreen Table where students can analyze virtual fossils and investigate questions by applying data from CT scans and microphotography. Here students can experience T. rex in its Cretaceous environment. You'll conclude that T. Rex deserves extraordinary attention.
Considering a career? How about paleontology? There are downloadable activities and worksheets to help you prepare at AMNH.org/plan-your-visit/school-or-camp-field trips.

(The museum is located at Central Park West & 79th St. and is open daily from 10am-5:45pm; closed Thanksgiving and Christmas). #