The Fulbright Program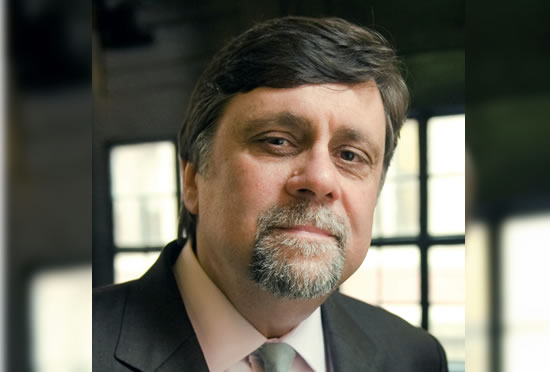 John P. Allegrante, Ph.D.
When Senator J. William Fulbright of Arkansas introduced legislation in 1946 that established the cultural exchange program that bears his name, he understood the value of Americans engaging the world.
Since then, 390,000 students, scholars and professionals have called themselves Fulbrighters. Many of them have changed the world for the better. They have served with distinction in many fields representing education, culture, and science, with over 250 Fulbright alumni counted among heads of state or government, Nobel Prize Laureates, MacArthur Fellows, and Pulitzer Prize winners.
Today, over 1,600 students from the United States and approximately 4,000 students from around the world participate in the Fulbright Program each year. Two of New York's premier research institutions—Columbia University and New York University—were among the nation's 15 top Fulbright producers in 2018–19, with 40 of their almost 200 applicants being selected for awards. New York's Hunter College and Pratt Institute were also on this past year's list of top producers of U.S. students going abroad on Fulbright awards.
Fulbright supports students to study, conduct research, and teach English. But it is the opportunity to engage with their global counterparts in host institutions, communities, and families throughout over 160 countries that is at the heart of the program. The cross-cultural exchange of ideas and perspectives always presents the potential to catalyze new solutions for solving problems of shared global concern.
Columbia and New York University are also perennially among the top producers of faculty scholars and other professionals who win awards, and both are among the leading destinations for foreign Fulbright Visiting Scholars. According to One To World, which plays host to Fulbright and other foreign students and visiting scholars in the New York metropolitan area, last year over 175 Fulbright Visiting Scholars and over 620 Fulbright Foreign Students representing 166 countries arrived at campuses throughout the region to study everything from biomedicine to urban planning.
Fulbright supports foreign scholars in the United States in many ways. Through its Enrichment Program and Visiting Scholar Seminars, Fulbright offers activities designed to help scholars experience America and study topics of shared global importance in seminars that are convened in cities throughout the United States. In addition, U.S. institutions of higher education can apply for the Fulbright Scholar-in-Residence Program, which supports visiting scholars to teach at institutions that do not have a strong international component; or the Outreach Lecturing Fund, which provides funding to bring a Fulbright Visiting Scholar that is in the United States to a host institution's campus for short-term lecture visits. Minority Serving Institutions, Community Colleges, Small Liberal Arts Colleges, Women's Colleges and Art Colleges, as well as geographically underrepresented institutions, are prioritized for both of these programs.
Established scholars interested in Fulbright have a variety of U.S. Scholar Programs from which to choose: the core U.S. Scholar Program, the Fulbright Distinguished Chair Awards and the Fulbright Specialist Program, as well as the Postdoctoral and Early Career Awards that support young scholars. Several programs—the Fulbright Arctic Initiative, Fulbright Global Scholar Award, Fulbright-Hays Program, Fulbright Public Policy Fellowship, and Fulbright Teacher Exchange Program—provide opportunities for study and research in areas of special focus. And administrators in higher education are eligible for the International Education Administrators Seminars, which provide an opportunity to learn about a seminar host country's education system while engaging U.S. and international colleagues during an intensive two-week seminar experience abroad.
Fulbrighters speak of their experiences as being transformative, even life-changing. A Fulbright is an opportunity to change your perspective in the most remarkable ways. #
For information about the Fulbright program, go to cies.org/programs
John P. Allegrante, PhD, LHD (Hon.) is professor of health education and the Fulbright Campus Representative at Teachers College, Columbia University. A former Fulbright Ambassador, he has been a Fulbright Specialist and Fulbright Scholar in Iceland, and is a member of the Board of Directors of One To World.