In Bedford-Stuyvesant Inspiring Minds is Creating a Communiversity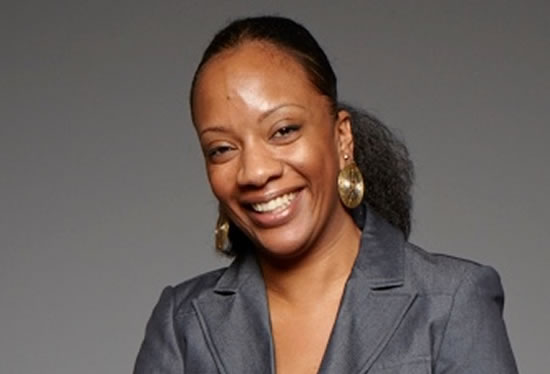 Katrena Perou, Executive Director, Inspiring Minds
Katrena Perou, the Executive Director of the Brooklyn based not-for-profit Inspiring Minds, was standing in front of 45 students from the Nelson Mandela School of Social Justice in Bedford-Stuyvesant. It was the orientation for the February 27th opening of this innovative culturally responsive community school model, which aims to make the vital connection linking the 3 schools on the Boys and Girls High School campus with the larger outside community.
She begun by asking the students if they knew where they wanted to be in 5 years. Many of the students raised their hands and shared their thoughts with the group. Then when she asked how many felt they had adequate support from their community to achieve their goals, this time only 5 hands went up.
"That's what's missing," said Perou, a graduate of Penn State University who starred on the school's championship basketball team. "I had a lot of support from my community growing up and wouldn't have made it to college without their help. I believe that all youth should have that same level of guidance and support."
Now, with its doors officially opened, Inspiring Minds would like each of its students to have the same uplifting experience that Perou benefited so greatly from. The organization will provide exposure to different careers through internships with local businesses and provide an arts integrated civic engagement program. There is a separate girls and boys mentoring program that culminates in taking the students to their first college tour to Penn State. A main focus of the program is to develop leadership qualities that can be passed down to the next generation of students- with the eventual goal of the present students becoming mentors themselves.
"This idea of a community of voices," said Tabari Bomani, the principal of the school. "In a school you get used to teachers and staff members talking the same talk, but when someone comes in that you may not see every day and begins to have parallel conversations and then introduces you to a mentor outside the building.
I want to increase the number of voices that our young people hear that are talking about the same thing."
Perou discovered that she had a passion for community organizing when she started a major educational youth initiative in Washington Heights called Pack the Palace in 2015, which is still thriving today. This is when she realized a real need and the power of connecting young people to their community. She even gave a TED talk on the subject. Her hard work was rewarded when she received funding for the program through the William R. Kenan Jr. Charitable Trust and solidified partnerships in the community with Oceans and Rivers, Breaking the Cycle, YeyeX and Honeybaked. Lastly, Katrena established a key partnership and mentor in Stan Kinard, a community leader and advocate for students at Boys and Girls High School. "I am so fortunate to have met Stan, who has introduced me to the concept of Communiversity, a term that I feel perfectly embodies the Inspiring Minds model of building a pipeline between the youth and the multiple stakeholders in their community."
Perou is hoping this pilot program will create a model to be used for other communities in the city.
But for now the focus is on each individual who is a part of Inspiring Minds.
"I feel like I am the hope of Brooklyn," said Othwell Boothe Jr, a student in the program, "and my family and people are going to say that I never gave up on my dreams." #
In addition to being the Sports Editor of Education Update, Mike Cohen is the Founder/Director of Throwback Sports (a sports and educational program for children of all abilities). He can be reached at throwbacksports@verizon.net.