Journey Through a Life with Parkinson's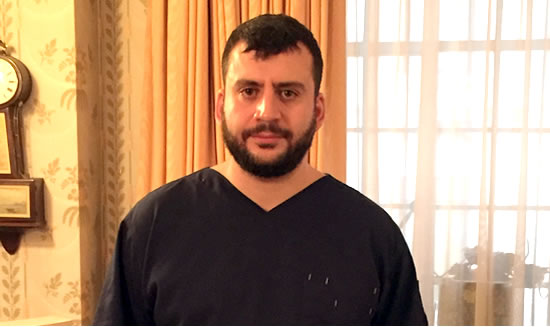 Mark Davydov
Another celebrity is diagnosed with Parkinson's Disease and the world trembles with empathy and compassion. Baseball slugger and world series star Kirk Gibson now stands in the same boat as the world's iconic heavyweight boxer Mohammed Ali, who's been there with actor and Parkinson's advocate Michael J. Fox all along. Now Alan Alda discloses that against his own will he is joining the cruise and will be on it until it reaches its final destination. These great men come out of the shadows to show the world their struggle, their new face, and their new reality.
Laypeople listen, watch, and discuss their heroes' struggles. They process the terrible news from outstanding men who achieved success beyond mere mortals' dreams and move on with their lives. After all, these individuals had a life most could only envy. The dreaded misunderstood ailment will only strike those whose purpose is completed and they have to be shown a way out.
We never see it coming. More than ten million people in the world live with PD. About sixty thousand Americans join them every year. Fifty percent more men than women are affected. Authorities now say that you're at a higher risk of acquiring PD as long as you live in a prosperous industrialized country. Most important of all you don't need to be a senior to be at risk with Parkinson's. Ninety percent of cases are sporadic, not genetically related. And, even though a staggering one percent of people over sixty years old will have it, and five percent over the age of eighty-five; you don't need to wait that long— you can get it in your teens.
Karl Robb, a successful author, activist, internationally renowned speaker, entrepreneur,
inventor with more than several patents under his belt is no stranger to PD. His symptoms first appeared at the tender age of seventeen, setting him on a painful journey through the medical care system. Six years of spiraling down the rabbit hole of movement disorders later, he was diagnosed with PD. Early onset Parkinson's was not well known then, and doctors were more than puzzled. Diagnosis did not come to Karl as a death sentence, but rather as assurance that now there is a possibility of regaining control of his life. He rose above his affliction and in the process raised the world's awareness to it.
Soft Voice in a Noisy World takes you on a riveting journey of navigating the new realities imposed by both PD and the medical care system. The author takes you with him through his struggles, losses, lessons learned, and victories. He gives you an understanding of what it is like if you are an outsider looking in. He opens your world to lifestyle changes, mindset changes, how society views you, broken dreams, and every possible pothole you may run into while navigating the medical care system. If you are personally familiar with his subject, he takes your hand and leads you into sunlight. He shows you there is life after the moment of truth, a life full of joy, happiness, and new beginnings, but a different life nonetheless.
Soft Voice in a Noisy World is a definitive guide to life with PD, whether you're personally acquainted with it or someone you love is.
Robb relates, "I can say here and now that, after over twenty years of dealing with Parkinson's disease, I am seeing positive changes in my condition. I would even dare to say that 'I see healing.' It is my hope that you find a spark here in my manual for healing that you may add to your toolbox of health and wellness."#
Mark Davidoff is a licensed physical therapist who specializes in Parkinson's Disease.