THE ETHICS COLUMN

Fatherhood After Death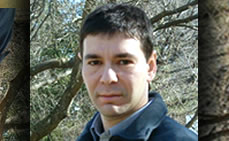 Most people have never given much thought to posthumous sperm retrieval. In fact, unless one is the close relative of a man who has recently died and is hoping to conceive a child with his gametes, or one is a specialist in reproductive medical ethics, the odds are overwhelmingly likely that one has never given any thought to the procedure at all. That is unfortunate, but not surprising: Unlike medical and psychiatric advance directives, reproductive advance directives have yet to gain widespread traction in the United States.
Posthumous sperm retrieval (PSR) has been technologically feasible since the 1980s. Most cases involve a spouse or romantic partner — often one with whom the deceased has been trying to have a child — seeking to harvest sperm for subsequent in vitro fertilization and implantation. However, other cases involve parents seeking to sire grandchildren with harvested sperm through the use of surrogates. Law vary widely regarding the practice. France, Germany, Sweden and Canada prohibit PSR entirely. Great Britain requires advance written consent, which is likely to occur only when the dead man was already pursuing IVF while alive or in rare cases where premature death was anticipated. Israel limits such retrieval to married partners. In contrast, the United States leaves such decision largely to physicians, hospitals, and families.
The ethics of posthumous conception are challenging. As a general rule, people when alive are afforded the right to choose whether or not to have children. Why should that change after death? And how serious a relationship might justify a survivor's request? Why a wife and not a girlfriend? Or a close platonic friend hoping to conceive? If parents, why not siblings? Of course, family members may not agree among themselves — raising the question of whether parenting or not parenting should be the default.
In addition, fatherhood may result in significant social and legal consequences — and it is often not possible to discern whether these accord with the dead man's wishes. For instance: Would a man want a second child with a new partner, knowing this might diminish the inheritance of a beloved first child? What if a romantic partner wants a child, but a parent or sibling who otherwise stands to inherit objects?
None of these are easy questions. However, they are far easier to answer when the prospective father is still alive and can be consulted. So why not ask in advance? One approach might have men answer a simple yes or no question when filling out marriage licenses or when registering to donate organs. Another would have primary care physicians make such questions part of a standard intake — alongside medical advance directives such as living wills and healthcare proxies. If we are going to ask what you want done with your organs or the management of your life support, why not also ask about the future of your sperm? If nothing else, such questions might prompt meaningful discussion among family members.
Even though the instances where PSR might occur are relatively rare, the stakes are extremely high. As with other high stakes questions in healthcare, advance planning can save loved ones from many hours of uncertainty and strife. #