Teacher from Gilder Lehrman Program Reflects on How Her Experiences Enhance Her Teaching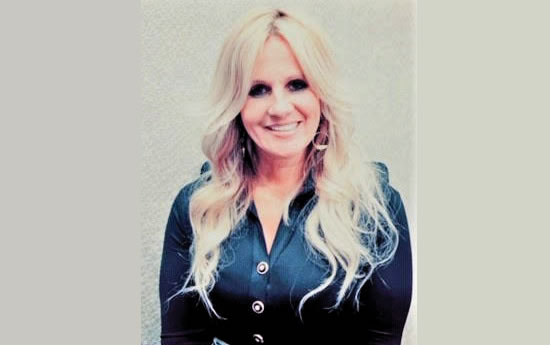 Melynda McBride, a Teacher in the Gilder Lehrman Program, shares her thoughts:
Adam Sugerman (ADS): What is your area of expertise?
Melynda McBride (MM): My area of expertise is English literature and composition. I teach Honors English and AP Literature and Composition to high school seniors in an urban district in Phoenix. What many don't realize is English literature teachers are purveyors of history; we teach our content through storytelling, connecting our students to larger truths. Understanding the historical context of the setting is critical to understanding the message. And understanding the message is critical to the human experience. My students need to understand the message and the experience to successfully navigate our systems, develop empathy, and create change.
AS: What were the materials you focused on as you shared your knowledge about civil rights with your students?
MM: I wanted my students to see the civil rights movement as I experienced it in Memphis, so I focused on the physical experience. I led them through the conversations, the lectures, the museum, the Lorraine Motel, and the Mason Temple. We looked at the collections that Gilder Lehrman offers, of course, but we always came back to the stories. I showed them the faces, and shared the first-hand accounts—the stories of mothers, fathers, and children of the civil rights movement.
AS: How did the seminars you attended crystalize your thoughts and your work? How did you convey this to your students?
MM: My Gilder Lehrman experience has become the touchstone of my teaching practice. The experience—walking where Dr. King walked, standing where he stood, listening to and gaining knowledge from historical experts and those who witnessed these accounts—has profoundly affected my perspective and practice. I now teach my content through the lens of equity. My responsibility to my students is to empower them to use their knowledge of history, discover their identity, create empathy, and ultimately to inspire change.
AS: Have the teachers at your school refined their teaching skills through your participation in the Gilder Lehrman seminar?
MM: The teachers in my immediate circle have absolutely refined their teaching practice based upon specific learning I brought back from both my Gilder Lehrman experiences. One has been accepted to a Gilder Lehrman seminar and three others have incorporated the primary source documents I brought back with me from the conferences, using them as a regular part of their curriculum. More importantly, though, are the bigger conversations I have with other teachers in other schools, districts, and states about cultural relevancy and hidden history. The hallway conversations that happen organically when I am problem-solving with other teachers have been strongly influenced by my time with Gilder Lehrman. There is a movement to teach the hidden curriculum. I recently had the opportunity to attend the National Council of Teachers of English (NCTE) conference where I was able to share what I had learned with other teachers of English. The push to teach relevant curriculum is strong and Gilder Lehrman is inspiring more than just history teachers. #