Purnell School's Watershed Management Course: Connecting Science to Real Life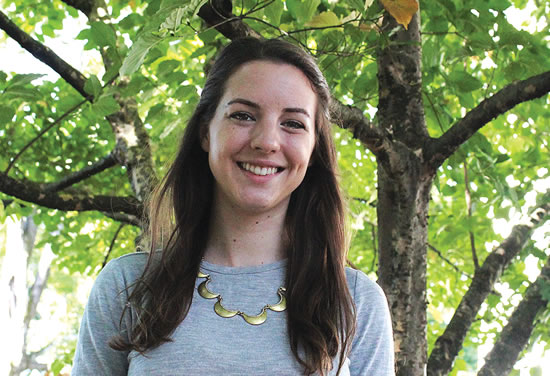 Andrea Silvestri
At Purnell, we specialize in creating a safe, rigorous learning environment to ensure the success of students who think differently. We are a day and boarding college preparatory school for girls with learning differences. Our students' learning challenges include ADHD, dysgraphia, dyscalculia, dyslexia, executive functioning issues, and expressive-receptive language disorder. As a Purnell faculty member, I work alongside my colleagues to design and implement curriculum that appeals to our unique student population. Our goal is to create a community that allows each student to discover her potential and strengths both in and outside of the classroom. I strive to achieve this goal through classes that appeal to my students' individual learning styles. My personal strengths as a science teacher are rooted in environmental, place-based, and experiential education. I work to create curricula that draws from my personal strengths as an educator while catering to my students' unique interests and needs. Most recently, I implemented this strategy while designing a Watershed Management course for Purnell.
Watershed Management is a half-year elective course during which students learn what a watershed is, how they are affected by human activities, and what can be done to preserve them. The course curriculum uses several strategies to appeal to Purnell's students. The class participates in workshops at a nature preserve in coordination with a local non-profit group. The students use online tools to study the pollution status of the streams around their homes and school. They become familiar with the local flora and fauna. The class engages learners through kinesthetic, hands-on activities. Labs at local streams and ponds allow students to see and apply the concepts they learn in the classroom. Students collect macroinvertebrates, measure pH, oxygen levels, and waterflow at several sites to determine water quality. During the water use unit, the students apply the content of the course to their daily lives. They analyze their water usage while performing daily tasks that include household and consumer choices. They compare and contrast their water use to that of other people around the world and critically analyze how they can lessen their impact on the environment. Watershed Management is an experiential learning course that is highly effective because students learn through hands-on activities. Moreover, all lessons are differentiated. Each lesson can be molded and scaffolded to fit individual students' learning needs. In fact, every class at Purnell is designed and differentiated to meet the needs of our diverse group of learners.
Engaging classes are what make Purnell unique. Our student-centered model utilizes small class sizes and opportunities for one-to-one tutoring and support. Every day, teachers hold office hours and learning specialists provide support in our Learning and Enrichment Center. Purnell values community, and our faculty members advise students individually, facilitate student activity clubs, serve as dorm parents, and coach our athletic activities. We want our students to succeed both in and outside of class. Here, we enable each girl to be herself to explore her passions, discover her strengths, and find the confidence to succeed in the world beyond Purnell. #
Andrea Silvestri is a STEM faculty member at the Purnell School. The Purnell School is a private all girls college prep school in Bedminster New Jersey.