DISTINGUISHED LEADER IN EDUCATION 2019
Dr. Richard Gilder
Co-Founder, Gilder Lehrman Institute of American History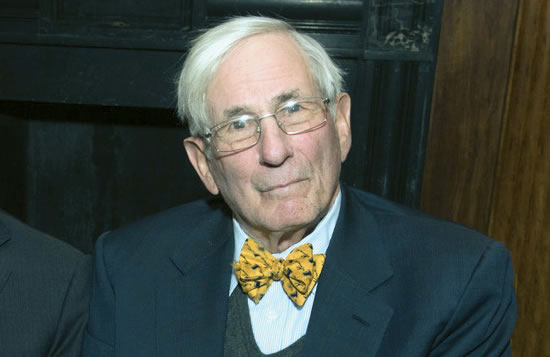 Dr. Richard Gilder,Co-Founder, Gilder Lehrman Institute of American History
With long-time friend Lewis E. Lehrman, Richard Gilder co-created the Gilder Lehrman Institute of American History and the Gilder Lehrman Center for the Study of Slavery, Resistance, and Abolition at Yale and is co-founder and sponsor of the Lincoln Prize, the Frederick Douglass Book Prize, and the George Washington Prize.
A long-time lover of American history, Richard Gilder graduated from Yale University in 1954 with a BA in History. He has worked as a stockbroker on Wall Street, first at A.G. Becker & Co. Then, in 1968, he founded his own firm, now Gilder Gagnon Howe & Co., LLC. In 1974 he founded the Central Park Community Fund and, in 1980, became a founding and continuing trustee of the Central Park Conservancy.
He is also trustee emeritus and former chairman of the Manhattan Institute; trustee of the American Museum of Natural History and the New-York Historical Society; and honorary trustee of The Thomas Jefferson Foundation.
In addition to honorary degrees from Gettysburg College, St. John's University, Lincoln College, The Richard Gilder Graduate School at The American Museum of Natural History, Hunter College, and Yale University, he is a recipient of the Yale Medal, and, in 2005, President Bush awarded him the National Humanities Medal in recognition of his contributions to the appreciation and understanding of history and in co-founding the Gilder Lehrman Institute. #