Joyce Cowin, Financial Literacy Leader, Philanthropist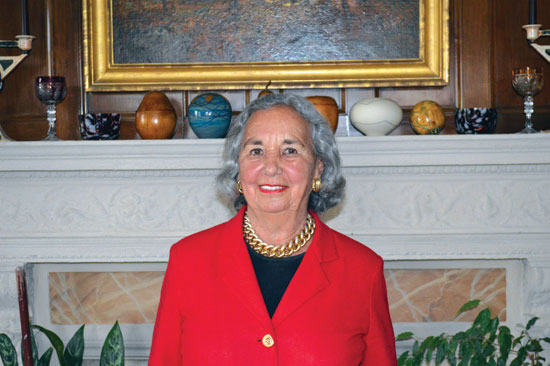 Joyce Cowin, Financial Literacy Leader, Philanthropist
With recent headlines on the pitfalls of first-time home ownership, the impact of the new Tax Cuts and Job Act, and even the potential tax bite of winning the lottery, it's clear that managing finances isn't getting any easier.
Fortunately, the Cowin Financial Literacy Program, created at Teachers College, Columbia University by alumna and long-time Trustee Joyce B. Cowin (M.A. '52), continues to train a new generation of teachers to prepare young people to be financially literate.
After witnessing the financial ruin that millions of families suffered during the 2008 economic meltdown, Cowin generously supported the launch of the program in 2012 "to teach the value of being financially literate so that no one will ever be snookered again."
Over 1,000 educators have already benefited from the program through its Summer Institute and online course.
Based on an asynchronous online learning experience, the online course provides classroom teachers, pre-service teachers and other educators with classroom-ready instructional resources, strategies, and support to teach financial concepts (savings, investing, budgeting, financial planning, credit, risk, consumption, and diversification) to high school students. Those who take the course learn to use case-studies modeled on real-life experiences to teach students financial literacy and engage them as problem solvers in some of the most compelling dramas and dilemmas of personal money management.
Many Cowin Fellows will be admitted to this year's online course at no cost, thanks to generous support from Cowin.
The Cowin Financial Literacy Program online course offers:
• Instructional tools and resources for teachers to guide and support students in resolving financial dilemmas
• Thirty hours of continuing education, equaling (in most districts) three (3) professional development hours/continuing education units (CEUs)
• Renowned TC faculty, instructors, and expert guest lecturers
• Explicit connections to national and local standards and the Common Core
• Eligibility to receive a certificate in financial literacy from W!SE (Working in Support of Education) Financial Literacy
Learn more about the Cowin Financial Literacy Program – and secure your spot today at cowinfinancialliteracy.tc.columbia.edu. #