Let's Make Our New Year's Resolutions Count…For The Kids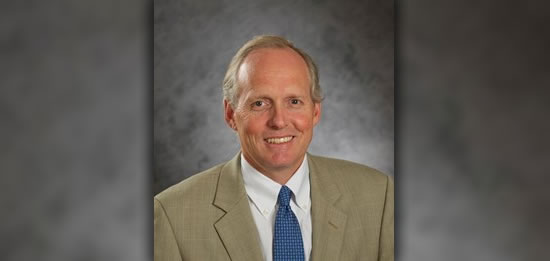 John A. Kerney
As we make resolutions for the coming year, a good place to start is with some of the most compelling advances in education observed in recent years:
The five highlights that shape my resolutions for the coming year are the following:
1. Private schools and colleges looking to improve access and reducing costs by embracing new models — that bring the tuition costs for an exceptional education down for prospective families. If you haven't seen what is going on at Hawken School in Ohio or Lakeside School in Seattle, I encourage you to check it out!
2. Boards being open to and even encouraging bold endeavors — supporting their teams in taking fresh new looks at how we can best serve our students in a period of dramatic opportunity and change — kudos to Donna Orem, Tim Fish and the rest of the team at NAIS for pushing us to and supporting us in embracing discomfort.
3. More schools are getting more students out of the classroom for enriched learning opportunities. These out-of-the-classroom activities are not the field trips of last century, but are intentional, more engaging, and more impactful "learning labs".
4. More traditional schools are recognizing that some of the most interesting students — including some who are most likely to change our world — have a wide range of learning styles and profiles. And they are the kids that for so long have been shunned by some of the most selective schools. Albert Einstein, Richard Branson, Octavia Spencer, Simone Biles or Erin Brockovich wouldn't have been accepted to most "elite schools" in their day, or if they had been accepted, probably would not have thrived at those schools.
5. There is increasing awareness that the college and university landscape is in a period of dramatic change, at a pace that is only likely to accelerate, and as challenging as this may be, it will also create dramatic opportunities for students, educators and learning organizations. Four years on one campus and a whole lot of debt will increasingly be a model from the past.
And so my resolutions for the kids — and our faculty and staff — are shaped!
1. Embrace the unknown — live with the gray — a year of doing benefits many and makes us smarter while a year of planning costs a lot of money, doesn't advance anyone, and doesn't make us much brighter.
2. Don't back down. The more important it is, the harder it will be, the messier it will be, the more skeptical others will be, and the more interesting it will be.
3. Every day is an opportunity for learning. I need to be my own harshest critic … and also my own strongest advocate.
Happy New Year. May 2019 be a year of personal growth and adventure, a healthy amount of fear and anxiety, and continued progress toward providing students with the most compelling possible education. #
John A. Kerney is the Executive Director and CEO of the Winchendon School, with campuses in Brooklyn and in Winchendon, MA.