Bridg-it Advisory Board Must Be a Board of Believers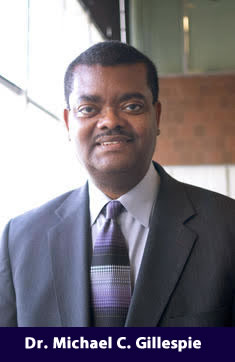 In the past several years, there has been a multitude of school shootings across the country, each leaving behind the horror of meaningless carnage of fellow Americans of all ages, but mostly schoolchildren, K–12.
The optics reflected in these killings have been shocking in and of themselves; however, one particular statistic shouts out to us in stark reality — over 70% of the shooters, according to data from the United States Secret Service, had been isolated, disconnected, and/or bullied in the same school, where they had returned to kill for revenge.
Two years ago, l joined the staff of Bridg-it, LLC, a corporation whose mission is to create the electronic tools to build and sustain positive and safe school cultures to maximize students' holistic success. I serve as the corporation's Chief Academic Officer with a focus on creating educational objectives, materials, and pathways that reflect Bridg-it's undergirding philosophy of promoting restorative practice through enhanced social-emotional curricula/learning.
I understood immediately when I visited one of Bridg-it's pilot NYC middle schools. The students there have a great trust that the principal, administrators, teachers, and staff have created a safe learning environment in which they can experience continuous academic, social, and emotional growth. The students also believe that they will be treated with fairness, compassion, and equity in all school matters.
These strongly-held beliefs amount to expectations of the students and their parents on which they want their educational enterprise to be built. The students then have become partners with their school officials in ensuring that their learning environment remains virtually free of disruption, menace, prejudice, and artifice. Indeed, the entire school community has become true believers in the prevailing positivity of their school community, stoked daily by such values as cooperation, compassion, collaboration, and kindness.
To catalyze the development of such positive learning environments, Bridg-it has created the following electronic tools for principals, administrators, teachers, students, staff, and parents to use, including:
Student confidential reporting of bullying to school authorities
A resource library of over 2000 educational materials, including social-emotional and restorative activities
Real time analytics describing the "big picture" of student at-risk and bullying behavior in the building/on campus as well as the individual student perpetrators who disrupt the school climate perpetually
A menu of already created positive shout-outs and best wishes that students, teachers, parents, and staff can use to congratulate and fortify the other members of the school community for excellent work rendered
These electronic tools have already confirmed Bridg-it's pilot middle school a viable, focused, and effective environment for learning. Over five years of using Bridg-it's tools has reduced the number of incidents of bullying and at-risk behavior by 75%; moreover, daily absenteeism has been reduced to 5% according to statistics provided by the New York City Board of Education.
Furthermore, the entire school community believes in the power of their middle school to produce overwhelmingly positive results as the students feel safe at school and their overall standardized test scores have continued to rise each year.
In composing an Advisory Board for the pilot middle school to keep their school community on track, and in line to catalyze even greater academic, social, and emotional gains, one teacher summed up Bridg-it's impact succinctly:
"We need a Board of Advisors composed of very special people; that is, they MUST BELIEVE AS WE DO that not only our middle school but any school can progress faster and more expediently through their consistent use of the electronic platform, climate, and culture tools we have found in Bridg-it.
"Yes, our Advisory Board must believe in the unlimited positivity of Bridg-it's possibilities; indeed, they MUST be a BOARD OF BELIEVERS!