Eric Friedlander: Travels the World to Play Soccer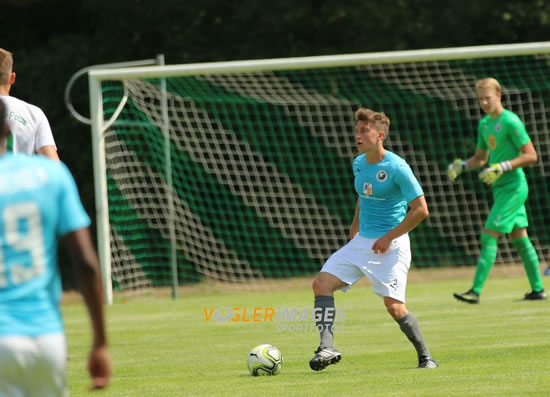 Eric Friedlander
Eric Friedlander, a professional soccer player whose last season was on Nyköping Bissarna in Sweden's Division One league, was in his full off-season training mode. It did not matter that it was Christmas morning, Friedlander was at his favorite field at the local park in his winter home in Boynton Beach, Florida.
He was a craftsman at work. With careful precision, his routine consisted of performing figure 8s with the ball around cones, juggling a mini ball for minutes at a time, and countless other drills all intermixed with fitness movements. "Just train," said Friedlander, 24, who grew up in Merrick on Long Island. "It's all about hard work and attention to detail." Friedlander played one season of solid college ball at the University of Buffalo before taking a chance on a professional career. He had a family member with contacts in Germany, which prompted him to explore options there before eventually signing on with a team in Nürnberg, Germany.
He struggled in his first year to learn to play the professional game and in adjusting to life off the pitch, especially not knowing a word of the German language.
"The first year was a real test for me," said Friedlander." Friedlander eventually caught on and played well enough last season that he hopes to join a first division team in Latvia or Lithuania for the 2019 season. "There is no such thing as a quick fix," said Friedlander, entering his fifth season as a pro. "You have to work hard and be dedicated to succeed at anything you want in life."
In addition to his playing career, Friedlander has a presence in social media with a significant following. Not surprisingly, he doles out tips on how to succeed in the technical part of the game along with fitness and nutrition advice. He even has his own business called RicFit where he trains clients in person and designs online programs for others. "I'm all about teaching people the functional things to be the best soccer player and best athlete possible," he said.
Something that Friedlander strives for himself as well. #
In addition to being the Sports Editor of Education Update, Mike Cohen is the Founder/Director of Throwback Sports (a sports and educational program for children of all abilities). He can be reached at Throwbacksports@verizon.net.