A True Family: Family of Woodstock, Inc.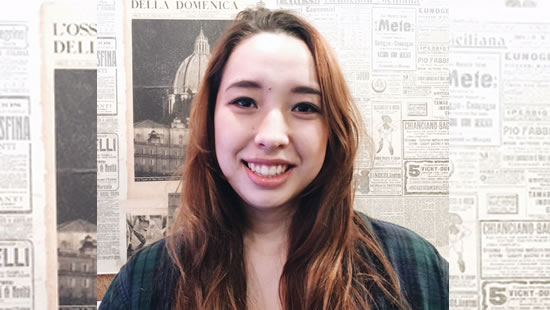 Kisa Schell
Following the iconic 1969 music festival, the town of Woodstock, New York was inundated with young people looking for Bob Dylan and the "Woodstock Nation." Unfortunately for the youth, the only relation between the two were their names; the actual festival was held over an hour and half away in Bethel. As more and more runaway youth sought refuge in Woodstock, the only resource to respond was the police. Many Woodstockers, feeling that a police response should not represent the town, called a community meeting to address the issue.
At this meeting, Woodstock resident Gael Varsi came forward to offer her telephone number to any person who needed assistance so that she could do her best to get them help. Some residents offered to bring the youth into their own homes for shelter. This kind and welcoming communal effort launched what is now the longest running hotline in the United States as well as a large non-profit organization that helps with "any problem under the sun." Varsi's selfless spirit is at the core of everything Family of Woodstock, Inc. does.
Currently, Family of Woodstock, Inc. runs 27 programs throughout Ulster County and surrounding communities. With a range of specialties from adult case management to childcare to shelters for runaway and homeless youth and domestic violence victims, the programs within Family of Woodstock, Inc. provide countless indispensable services to the diverse communities of the Hudson Valley. Although this area is only two hours north by car from NYC, the socioeconomic climate here is one far removed from Wall Street. In fact, it is hard to recognize that the two regions belong to the same state, a sentiment echoed by service providers who acknowledge that New York City runs completely separate, politically and economically. Because of this, it is imperative that the individuals within the Ulster County community come together to support one another. Additionally, the influx of wealthy New York City transplants into the community have further changed the climate
As a long-time case manager and current Family of Woodstock employee, what has struck me the most is the enthusiasm and kindness with which every program works with the community to improve the lives of our friends and neighbors. Help is provided without judgment and many clients appreciate the acceptance they feel from case staff. Despite the limitations placed on case managers through state and federal funding restrictions, they still go above and beyond to help clients in need, even if it means dipping into their own pocket. This desire to help others is what unites the employees of Family of Woodstock and makes it such an effective resource to the community. If you are interested in learning more or contributing, visit their website at https://www.familyofwoodstockinc.org or find them on Facebook. #