LAW & EDUCATION

Telling the Truth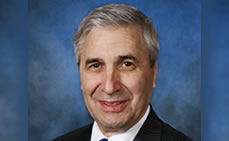 Recently, it was reported that the leaders of T.M. Landry College Preparatory School in Louisiana had systematically doctored transcripts and fabricated reports to enable their ill-prepared high school students gain admission to well-regarded selective colleges, knowing that colleges do not have the resources to check the credibility of such reports and rely upon the honesty of the applicants' high schools and counselors.
I was not surprised by the report, as I have been aware, for some time, that paid college advisors have been gaming the college admissions process at an increasing rate by writing college essays and completing college applications (or advising anxious parent how to do so) for their students, and this revelation was merely an additional step in the progression.
Moreover, and at the same time, there appears to be an increase in cheating on examinations and plagiarizing school assignments.
Daily, we hear about reports of, and witness, increased examples of dishonesty and actions demonstrating a lack of accountability at the highest levels. This degradation of basic ethical values is disturbing, to say the least.
Why is this occurring?
I believe that the root of the decrease in ethical values arises from an increased level of lying, which is not only being tolerated but is being condoned and becoming an established pattern. It has become increasingly difficult to listen to or watch a newscast or read a newspaper without being told that a high government (or former government) official or a respected well-regarded principal executive has been lying.
Even President Trump admits to lying. Earlier this year, when commenting on his false statement to a newspaper reporter, President Trump said "It's irrelevant! It's [merely] a statement to the New York Times … That's not a statement to a high tribunal of judges." Similarly, President Trump's personal lawyer, Rudy Giuliani, admitted that the President intentionally lies on occasion, such as when payments were made under his direction to two women to gain their silence during his presidential campaign in 2016. But, as Mr. Giuliani explained, it was OK because "the President's not under oath."
This mindset of lying being OK is not only disturbing but, in my opinion, is influencing our children as their ethical values are being established. I believe that this also is changing the ethical values of our students by saying that lying is OK and that the truth doesn't always matter, especially if it is not important … and if it is important, it doesn't matter if you want to take a calculated risk and believe that it is worthwhile to try to get away with your falsehoods.
In addition to being an attorney, I have been an alumni college interviewer for a number of years and, during a recent discussion last month with a highly-intelligent college applicant, she volunteered her belief that the New York Times was a purveyor of fake news, and that falsehood, not the truth, were being published by that newspaper. When I inquired as to how she had made her determination, she explained that it was impossible for a person to have been elected President of the United States unless he was highly trusted by the people who elected him and was trustworthy. It was apparent to me that her mind was made up, and I quickly changed the subject.
The New York Times is trying to do its part in fighting against a perceived reputation by some people of publishing 'fake news' and has instituted an on-going campaign "The Truth is Hard," in which the newspaper is running full page announcements about telling the truth. Unfortunately, the campaign is viewed only by people who read that newspaper and those people, by and large, read that paper because they trust its contents.
We now are in an era different from any other in our lifetimes. The people who are our leaders are no longer uniformly setting an example of the ethical values we should be instilling in our children and, recently, there seems to be a marked increase in the degradation of these ethical values. Unfortunately, I am not certain how to temporarily overcome this phenomenon while our current top leadership is in place.
As a result, our educators need to not only set the right standard of ethical conduct, but now have an additional burden and need to be vigilant and make additional efforts to not condone lying and cheating among their students and maintain high ethical standards. #