Mercy College Announces Expansion Plan for Manhattan Campus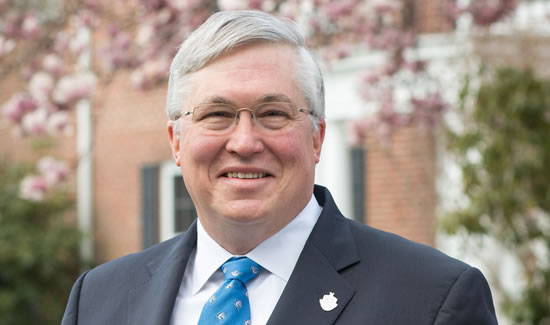 President Tim Hall, Mercy College
Mercy College announced it is pursuing plans to expand its Manhattan Campus to more than 95,000 square feet over the next two years. The concept was developed with SL Green Realty Corporation to include more academic space, common multi-use zones, a new dormitory and enhanced course offerings. "We are delighted that SL Green's acquiring of the property afforded us the opportunity to explore with them ways to better serve our students and stay in the same premier location in Herald Square in the heart of New York City," said Mercy College President Tim Hall. "The enhanced MercyManhattan opening in fall 2019 will have a prominent entrance on 34th Street and customized space for academic programs, a welcoming student commons space with an internet café meets living room feel, and by 2020 a 130-bed dormitory of suites will be added."
"This is a very exciting time for Mercy College and its students, faculty and staff," said Bruce Haber, Chairman of the Mercy College Board of Trustees. "The Board and I are confident that this expansion will strengthen Mercy's foundation in Manhattan for generations of future students."
To support this expansion, the College has developed a new marketing campaign that will rebrand the Manhattan Campus as MercyManhattan. Advertisements with the tagline, "The Ultimate Location to Reach Your Destination" will be featured across multiple platforms including billboards, subways and buses, newsstands, phone kiosks, internet radio as well as on social media. In addition, a new microsite (mm.mercy.edu) has been created to provide updated information aimed at increasing awareness and driving enrollment.
Dr. Brian Johnson, Vice President of the MercyManhattan Campus, stated, "This is an exciting new era for this campus and the surrounding community. MercyManhattan at Herald Square will truly be the ultimate location for students to reach their destinations."
MercyManhattan at Herald Square is within a few blocks of no fewer than 15 subway lines and a short walk to Penn Station/LIRR and Grand Central/Metro-North lines. The addition of the option to live at the campus opens new recruitment opportunities to the College for students seeking a New York City residential college experience.
Mercy first began offering classes at the Herald Square location in 2002. In addition to MercyManhattan, the College also offers students the convenience to take courses online and at campuses located in Dobbs Ferry, the Bronx and Yorktown Heights. #