Tips to Help LD Students Apply to College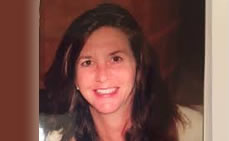 The social-emotional component of learning disabled (LD) students when applying to colleges is often fraught with fear and apprehension beyond what their non-LD peers experience. After all, the application process demands solid skills in executive functioning, organization, time management, processing speed, reading comprehension skills, written language skills, working memory, and mature social judgment.
LD candidates often worry that they are unable to meet expectations and feel overwhelmed when moving through the various stages of the college application process. There are, however, useful tips and advice. Breaking the large process down into manageable steps will make possible a successful entry into college. Below are seven helpful ways in which parents can assist their LD children in the college application process.
1. Many parents are familiar with only the cocktail circuit schools and do not understand that these schools may not be appropriate choices for their children. They need to distinguish between what makes a good college and what makes a college a good match for the LD candidate. Parents must be reminded that because a school is unfamiliar, it doesn't mean it is not a good choice for their child.
2. Teach your LD children that their SAT and ACT performances are not accurate predictors of success. Rather, their resilience and perseverance allow them to succeed in their classes.
3. Extracurricular activities may be limited for LD candidates compared with their peers due to the need for academic tutoring after school in more than one subject as well as for more time to complete homework assignments. This may be an opportunity to emphasize character strengths that allow your LD children to distinguish themselves as strong student body members citing their determination to persevere and diligence as key qualities to possess as individuals.
4. Create a list of questions that will help your children select appropriate colleges. Questions should be self-reflective and may include:
• How do I learn best?
• What level of support do I require?
• What assisted technology will be beneficial in meeting my individual needs?
5. Identify the culture of the college community that is the best match for your child?
6. The college essay is often a source of contention between parents and their LD children. As parents, read your child's college essay for spelling and grammar errors alone. Let the authentic voice of the applicant emerge.
7. Have your LD students take psychoeducational and neuropsychological tests in their senior year after the college application process is completed. This will allow them to have accommodations and interventions for the first three years of college and they will not have to juggle these tests while taking the SATs and or ACTs.
Understanding the individual needs of your LD child is essential in determining the appropriate college and forging solid matches for LD students. Your children's social-emotional wellbeing is contingent upon this research as well as the opportunity for academic and personal success. #
Dana Stahl is a learning specialist and author of The ABCs of Learning Issues.This article is adapted from "Insights," the newsletter of the Independent Educational Consultants Association, April/May 2016.