Janus And The Ethics of Retroactivity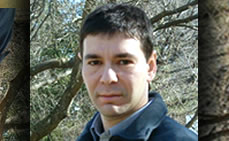 Almost anyone with a stake in American public education is likely aware of the United States Supreme Court's precedent-shattering decision in Janus v. AFSCME this past June. In brief, the question at stake was whether the First Amendment prohibits states from allowing public sector unions to charge "agency fees" to workers who refuse to join, but who benefit from collective bargaining agreements. Twenty-two states had such "union security" laws on their books. Mark Janus, a child support specialist in Illinois, objected to roughly $45 being deducted from his paycheck each month. Writing for a 5-4 majority, Justice Samuel Alito overturned the court's prior decision in Abood v. Detroit Bd. of Ed. (1977), memorably reframing Janus as "not a free rider on a bus headed for a destination that he wishes to reach but … more like a person shanghaied for an unwanted voyage." However one views this controversial ruling, the outcome was widely expected and appears unlikely to be revisited anytime soon. What remains unsettled is the question of whether the Janus decision applies retroactively.
Michigan attorney John Bursch has filed multiple class action suits across the nation attempting to claw back agency fees that were previously paid by non-union members. If the fee collection was unconstitutional, the argument runs, then the unions shouldn't benefit from the fruit of their unconstitutional actions. By analogy, the Supreme Court sometimes—although not always—imposes criminal law protections retroactively, most notably in overruling capital punishment in 1972. Yet the stakes in Janus appear strikingly different.
While specific justice is an important value, so is the rule of law. Whether "agency fees" were just or unjust, both unions and non-members operated under the same set of rules and built their expectations accordingly. Unions relied upon the fees; non-members did not rely upon refunds. To impose these reimbursements in hindsight would undermine the unions and serve as a windfall to the anti-union litigants. The ultimate victims of such a verdict would not be unions, but social stability and public confidence in the law.
A more challenging issue arises regarding individuals who already joined public unions, but now wish to opt out—hoping not to pay agency fees in the future. (Unlike the original non-members opting out, these individuals intuitively are likely to prove free-riders seeking economic advantage, rather than ideological opponents.) While requiring active opt-out certainly seems reasonable, workers must be afforded a meaningful opportunity to do so. Rules should be established that allow unions to predict their revenue, so creating month-long opt-out periods for workers does not seem excessively burdensome (e.g., all opt-outs must occur annually in November). In contrast, a recent New Jersey statute limited workers to an annual 10-day withdrawal window whose timing varies with each individual worker, reducing the likelihood that even the most politically-conscious union-opponents will navigate the system successfully. That approach seems to defy the spirit of the Supreme Court's ruling, which, whether or not one likes it, remains the law of the land. #