Journey as a Peace Builder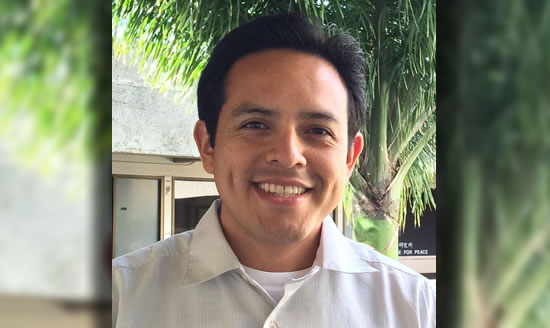 José Barzola
Violence and oppression have and will continue to cause instability in our everyday lives. The micro and macro conflicts of the world do not appear to be going anywhere, but still as human beings responsible for this earth, we aspire for world peace, to have one day a better world where we are building bridges of understanding and compassion. Overall we want safety for ourselves and future generations.
The path to being actively involved in peace building was by no means straightforward. Although in retrospect, I can identify experiences in my life that have led me into pursuing this way of life. During my youth before the age of six living in Peru, I was raised by many strong independent women that were at the center of maintaining stability of over 300 family members. The family consisted of lots of extended family and friends who had become family for the shared experienced we had together. In retrospect, this is where I initially learned about active listening and communication. Then upon immigrating to the US, it has been a continuous journey in the process of acculturation as a method of survival and understanding, while still grasping onto my origins to comprehend what is at the core of my infrastructure and respect for family. Having to balance these lives have provided me with a better understanding of myself through constant introspection that has led me to new insights into who I am and the values by which I live my life. These skill sets were at the essence of what kept the family together and with which I utilize today in my everyday interactions as a peace builder. Through facilitating open dialogues in and out of the classroom is to inspire future peace builders.
During my journey I have discovered a passion for creating social change through nonviolence, nurturing relationships that transcend cultural barriers, and focusing on issues of diversity, identity, and multiculturalism. I strongly support the mission of Ceeds of Peace to create a more peaceful, respectful, and just humanity through leadership and peace building skills. I continue to develop and support peacemakers in Hawai'i as a Board of Director for the Association for Conflict Resolution Hawai'i Chapter. Being able to collaborate with other peace builders has been a wonderful experience. My background in higher education as a student affairs professional for more than a decade allowed me to follow this path and also experience as an adjunct faculty (member) teaching facilitation, negotiation, and mediation at both the undergraduate and graduate level. At the Spark M. Matsunaga Institute for Peace and Conflict Resolution, I am not only an alumni of the program, but also currently am involved in managing the Institute's academic programs and outreach to promote cross-cultural understanding and collaborative problem-solving. The Matsunaga Institute's emphasize on critical thinking and collaboration to groom leaders to address contemporary and complex issues in Hawai'i, the Asia-Pacific region and the world are what allows me to grow in my journey as a peace builder. I am humbled to continue to develop my skills as a peace educator and to strengthen my knowledge on the power of nonviolence. #
José Barzola is a Peace Educator at Ceeds of Peace and the Educational Specialist at the Spark M. Matsunaga Institute for Peace and Conflict Resolution. He partners with Professor Maya Soetoro-Ng, half sister of former US President Obama.