WE REMEMBER


Aretha Franklin: A Legend Transitions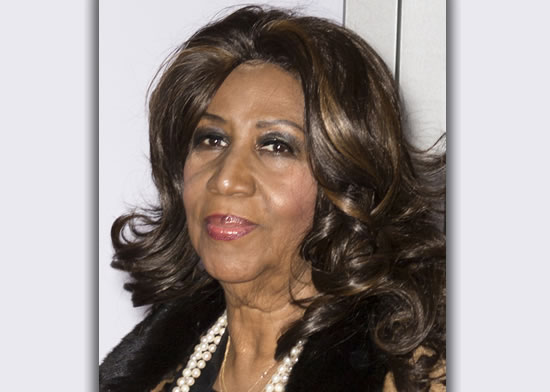 Photo by SharpShooter via Deposit Photos

In the words of a South African proverb, 'A great tree has fallen.' The long-reigning Queen of Soul, Aretha Franklin made her transition in her Detroit home on Thursday, August 16 at the age of 76. She died of pancreatic cancer. The outpouring of love and RESPECT for her has been overwhelming. Artists, entertainers, politicians, as well as community and religious leaders have paid tribute to her at concerts, late night shows, and on the internet. Fans flocked to the legendary Apollo Theatre in Harlem to lay flowers and photos; others created memorials at subway stations throughout New York City. The internet reveals her impact on generations of people throughout America.
Aretha Franklin was born March 25, 1942, in Memphis, Tennessee. The daughter of Reverend C.L. Franklin, a Baptist preacher, civil rights leader, and gospel performer, she grew up in the Church and integrated the elements of gospel and activism in her music. She also carried forth this tradition of gospel and activism in her personal life and supported organizations such as the Southern Christian Leadership Conference (SCLC) and Al Sharpton's National Action Network. Franklin was also a close confidante of the Rev. Martin Luther King Jr. She recorded her signature song, Otis Redding's "Respect" on Valentine's Day in 1967. This was the height of the Black Power and Black Arts Movements and illustrated her steadfast commitment to issues of social justice.
A musical genius, Aretha Franklin crossed the boundaries of rhythm and blues, gospel, rock, and jazz and conveyed deep and soulful emotions as a singer, songwriter, and piano player. Many musical daughters followed in her footsteps: female vocalists such as Chaka Khan, Natalie Cole, Donna Summer, and Whitney Houston. In 2015, she brought down the house at a tribute to Carol King at the Kennedy Center. A video shows an emotional Barack Obama watching her.
The winner of 18 Grammys, Franklin was the first woman to be inducted into the Rock and Roll Hall of Fame in 1987. She was also inducted into the UK Hall of Fame in 2005 and the Gospel Hall of Fame in 2012. She performed at the inauguration of former President Obama, and in 2014, his administration honored her as one of the foremothers of American music.
A tree has fallen but a legend lives on. #
Professor, writer and scholar, Dr. Brenda M. Greene is Founder and Executive Director of the Center for Black Literature, Director of the National Black Writers Conference and Chair of the English Department at Medgar Evers College of the City University of New York.