College Affordability and Excelsior Forum To Take Place on October 11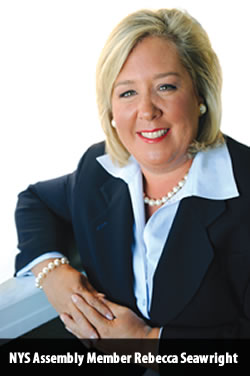 You are cordially invited to attend the Thursday, October 11th, 2018 College Affordability and Excelsior Forum that I am co-hosting with New York State Senator Liz Krueger and City Councilmember Ben Kallos to help families navigate the maze of scholarships and financial aid programs they may apply for in order to help meet the increasing costs of higher education.
For example, last year Governor Cuomo, with the approval of the State Legislature, launched a college scholarship program for eligible residents of New York State who wish to attend The City University of New York (CUNY) or The State University of New York (SUNY).
Among the eligibility requirements an applicant must have lived in New York State for at least one continuous year before the start of the academic term; in addition the applicant's family cannot have an income of more than $110,000 (this will increase to $125,000 in 2019).
While Excelsior Scholarships do not cover living expenses, meals, or books and equipment which may be needed for classes, they do cover tuition costs not subsidized through other financial aid sources. Applicants must apply for other state or federal scholarships concurrently and they must file FAFSA and TAP applications.
Excelsior Scholarships are intended to supplement existing scholarship programs and fill in the gaps wherever possible. Students must take a minimum of 30 credits per semester and maintain certain academic levels of achievement. There is also a scholarship program for students at private universities that require matching funds from the host institution. Scholarship recipients must agree to reside in New York State for the amount of time that the award was granted, usually four years, and if employed, to be employed in New York State. If the recipient is unable to stay in New York, the Excelsior Scholarship reverts to a "no interest" student loan and must be repaid over time.
There is a provision for attendance at graduate school out of State, thereby providing additional time for a student to return to New York. It has been reported by both higher education systems that over 80% of SUNY and CUNY graduates remain in New York State regardless of whether or not they are in the Excelsior Program.
Excelsior is the first program of its kind in the United States. Since it is relatively new, it is important that we increase awareness of its availability to eligible students. To further assure all are properly and fully informed of the many opportunities provided by the State, we are—as we did last year—organizing this forum to help you learn more about these kinds of programs. It is my strong commitment that every qualified student who wishes to seek higher education shall be able to do so; and that our State fully invest its resources in higher education to assure that high academic quality is maintained and enhanced. #
Rebecca Seawright is the assembly member for the 76th District of the New York State Assembly. The district covers parts of the Upper East Side, Yorkville, and Roosevelt Island.