Grammy Nominated Vocalist Jean Baylor Joins Manhattan School of Music Faculty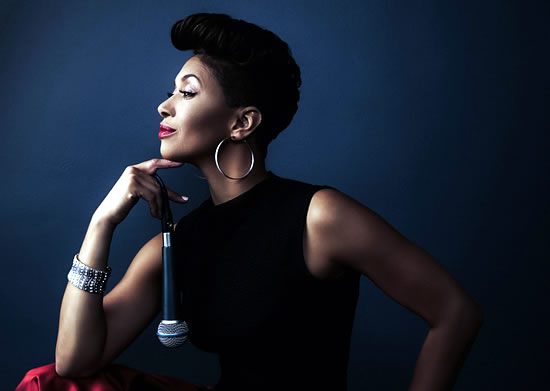 Jean Baylor
Multiple Grammy nominee Jean Baylor is proud to announce that she has joined the faculty at Manhattan School of Music. Starting this semester, Jean will be teaching Jazz Voice and Ensembles in the Jazz Arts program, under the direction of Jazz Arts Director Stefon Harris.
With 25 years of experience as an accomplished recording artist, songwriter, producer and performer, Jean Baylor has generations of musical influence that she has carefully crafted into her own distinct vocal stylings. After graduating from Temple University having studied Jazz Vocal Performance, she made her mark as one-half of the platinum recording duo, Zhane, influencing a generation of music listeners into a new genre, Neo-Soul.
Further developing as a songwriter, Jean composed songs for popular artists and major motion picture soundtracks. Shifting her focus to business ownership, Jean teamed up with her husband, Marcus Baylor, to create an independent record label, Be A Light and formed a new musical union, The Baylor Project, an enticingly innovative approach to jazz which encompasses their combined influences of gospel, blues and soul, all while bridging the gap between generations. Their debut release, "The Journey" received two GRAMMY® nominations for Best Jazz Vocal Album and Best Traditional R&B Performance for Original Composition, solidifying The Baylor Project as an undeniable force.
Jean has been a featured guest artist in performances and recordings with Yellowjackets, Kenny Garrett, Buster Williams, Marcus Miller, Stefon Harris, Jimmy Greene, Eric Benet, Jose James, Will Downing, Naughty By Nature, Busta Rhymes, De La Soul, and others.
Well-equipped with an agile mezzo-soprano range, Jean's voice has been described as sweet, sultry and poignant; she combines a fresh, whimsical approach to phrasing with clever improvisation resulting in singing of such vocal purity that embraces the soul. Having come full circle, Jean is passionate about utilizing her skills to impact the next generation of music professionals.
"I am extremely excited to join the MSM Faculty for jazz voice. I enjoy sharing my approach to jazz music and beyond and look forward to being an integral part of the students' learning and growth experience," says Jean of her new appointment.
Jean joins an illustrious faculty at MSM that includes Ron Carter, Buster Williams, David Liebman, Bobby Sanabria, Regina Carter, and Vincent Herring, among others.
More information about Manhattan School of Music can be found online at msmnyc.edu. #