Medicare Rights Center Honors Dr. Oliver Fein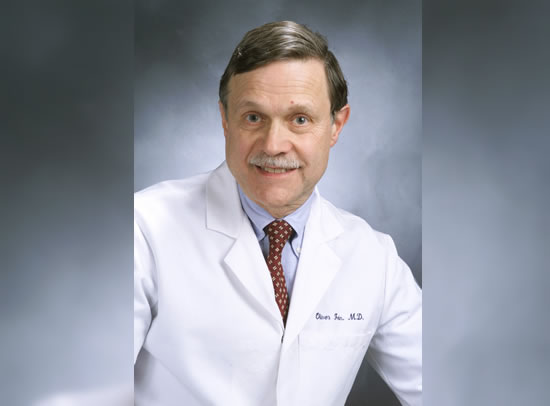 Dr. Oliver Fein
To be honored by the Medicare Rights Center, an organization that provides "direct services to patients (consumers) and public policy initiatives" directed at making "Medicare and the entire health care system better for all Americans" is a special honor. In a focused way, it is what I have tried to do through caring for a diverse group of patients from all social classes and advocating for an expanded and improved Medicare for All.
The Medicare Rights Center has been an important compliment to my activities. For the last 20 years, each year I have organized and taught a course for internal medicine residents called "Perspectives on the Changing Health Care System" (POCHS) in which I describe the complexity of our multi-payer, for-profit health insurance system. In the course of their clinical practices, residents will have patients who will ask: "Should I enroll in the original Medicare program or a Medicare Advantage Plan?" I tell the residents, you do not have the expertise to answer that question…just give your patients the number of the Medicare Rights Center. (Take out your cell phones and enter it.) Be sure that your patients know that they can even get personal counselling at Medicare Rights. This is probably the most helpful concrete information they get out of my course.
In addition, I suggest to my colleagues who are Medicare for All advocates that they should consult the Medicare Rights Center's website. Dr. Betsy Rosenthal, a retired dermatologist at Albert Einstein College of Medicine decided to do just that — and became a volunteer counselor for the Medicare Rights Center once a week. She has had ten letters to the editor published in the New York Times and is an articulate speaker on single payer Medicare for All for Physicians for a National Health Program.
Clearly, single-payer National Health Insurance reform has been my passion for many years. When I was a Robert Wood Johnson Health Policy Fellow in the Office of Senate Majority leader George Mitchell in 1994 in the midst of the Clinton health reform effort, I remember seeing Bruce Vladeck at all the Finance Committee hearings in his role as Administrator for the Health Care Financing Administration of HHS. However, there was no mention of single payer. Then in 2009, at the White House Health Care Summit, when I was President of Physicians for a National Health Program, I spoke with President Obama about improved Medicare for All, but he felt we were not ready for such a reform. However when the New York Times features Medicare for All on the front page of the Sunday Review, as they did [recently], the conversation has changed. This year, the New York Health Act passed the New York State Assembly 2-to-1 on June 1 and had 31 co-sponsors in the Senate. Medicare for All is a topic of much wider political dialogue.
In closing, I would like to recognize some of the colleagues who have made it possible for me to receive this award. Dr. Madelon Finkel, Director of the Office of Global Health Education, which provides Weill Cornell students international rotations in developing and developed countries, where students can experience universal coverage systems; Drs. Susana Morales and Elizabeth Wilson-Anstey from Weill Cornell's Office of Diversity and Inclusion, who have championed programs for under-represented minorities at Weill Cornell; Dr. Monika Safford, Chief of the Division of General Internal Medicine, founder and Co-Director of Cornell's Center for Health Equity; Dr. Martin Shapiro, health services researcher in the Division of General Medicine; as well as Emilie George and Christopher Gamboa, medical students who started the Students for a National Health Program chapter at Weill Cornell. Recently, Emilie was the primary organizer of a student conference on Advocacy in Medicine held at the NY Academy of Medicine that was attended by over 200 students from all eight medical schools in the NY metropolitan area.
Thank you all for being here with me and making it possible for me to receive this award. We are all grateful for the recognition by the Medicare Rights Center for this honor. #