GUEST EDITORIAL


Touro College: A Place Where Knowledge and Values Meet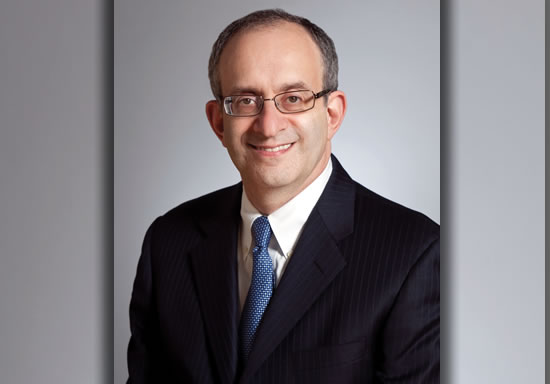 Dr. Alan Kadish, President of the Touro College & University Systems
Touro College was founded in 1970 to educate, to serve, to perpetuate and to enrich the historic Jewish tradition of tolerance and dignity through education. With almost fifty years of experience, I would like to report on what we have accomplished and how we rely upon our mission to drive successful outcomes.
Touro's founding vision sets us apart in four distinct ways:
First, its dual mission, and to help build a better society for all to strengthen Jewish life;
Second, the community-oriented values we imbue in our graduates;
Third, our commitment to career guidance, which points our students toward meaningful professions.
Fourth, the willingness to adapt to changing needs that has always been part of the Jewish Tradition.
Touro's core values are drawn from our Jewish heritage which focuses simultaneously on individual development and the greater good. Touro's 19,200 students, enrolled at over 30 colleges and schools in four states and four countries, are educated to believe that return on investment refers both to economic prosperity and social justice.
Scholarship and the Jewish Intellectual Tradition
The Jewish Intellectual Tradition has been characterized for several millenia by the pursuit of truth through logical inquiry and an emphasis on education. This tradition has produced a high rate of engagement with higher education, longstanding almost universal literacy and in the past few centuries, outstanding achievements in fields as diverse as music, philosophy, and medicine.
Touro's researchers continue this tradition simultaneously advancing their fields and contributing to social good through studies as diverse as the use of marijuana in the treatment of Parkinson's symptoms, whether volunteering benefits older adults and behavioral risk of diabetes in the Orthodox community. We strive to become a university with a vibrant research culture that produces high-quality, impact-driven research underpinned by technology and creativity.
Community Service Opportunities
The influence of these values can be felt throughout our programs, but especially within our health, counseling and education-related graduate schools, where we provide ongoing opportunities for community service. Each of our school communities buzzes with the energy of students who are actively pursuing knowledge in the lecture halls, while also gaining experiential wisdom amid rich volunteer opportunities beyond the classroom. For example, students at our medical and health sciences schools complete community services programs as a requirement for graduation. Opportunities range from teaching senior citizens to use technology at nursing homes to using therapeutic horsemanship to help children with disabilities.
As students prepare for graduation, we help them launch careers that are both personally rewarding and beneficial for society at large. Jewish and universal values are aligned to educate thoughtful citizens dedicated to building a responsive and responsible society. Our graduates gain the knowledge needed to succeed in their chosen careers and develop a commitment to the communities in which they live and work. Touro graduates include public service leaders — judges, educators, and social service innovators — as well as leaders in New York's business and finance sectors.
National Leader in Healthcare Education
As we look to the future, we continually assess student and societal needs as well as emerging job opportunities. Nowhere is this more evident than in our medical and health sciences programs. Some of the best job opportunities currently exist in the healthcare field, and Touro is fast becoming one of the largest healthcare educational systems in the U.S. Two and a half years ago, we opened a new dental school — the first in New York State in 50 years. Interest is high, enrollment is full and a state-of-the-art dental health training facility was built to educate the students and serve the community.
Integrated Honors Tracks and Medical Honors Pathway programs provide opportunities for high-achieving students to combine undergraduate studies with a direct pathway to professional education.
There is a Jewish phrase, "from generation to generation" that conveys our purpose — to sustain Jewish traditions and values and to make the world a better place for the next generation. As we look to our future, we are informed by our heritage, which points us toward knowledge, compassion, and social justice. #
Dr. Alan Kadish is president of the Touro College & University Systems.