GUEST EDITORIAL

Pathways to Progress: Strategic Planning and Outcomes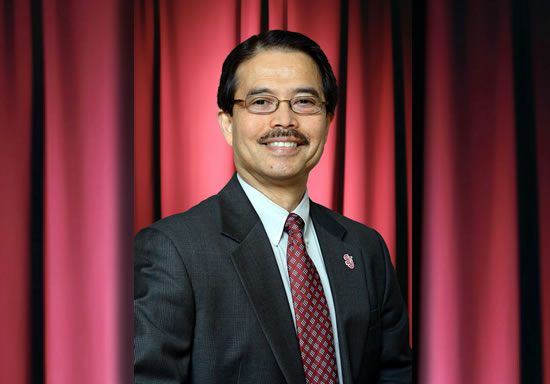 Dr. Conrado "Bobby" Gempesaw, President, St. John's University
When I joined St. John's University more than four years ago, I expressed confidence that St. John's can overcome the daunting challenges of higher education and continue to thrive as one of the nation's premier Catholic universities. Guided by a shared vision of a better and stronger St. John's, the University embarked on a consensus-driven approach of identifying and planning the implementation of four strategic priorities:
• Ensure student success.
• Recruit, recognize, and retain the best faculty, staff, and administrators.
• Enhance our teaching and learning environment.
• Expand global and community partnerships.
Four years after establishing these priorities, St. John's is now better prepared and positioned to react to market forces and to move forward without wavering from our founding Vincentian mission to provide an affordable, quality, Catholic education to all — especially to those most in need.
This action-oriented approach to planning is led by a representative group called the Strategic Priorities Review Team, which is composed of a cross-section of our diverse University community, including the active participation of students. The team monitors the University-wide implementation of the Strategic Priorities Action Plan and provides timely updates at annual academic and administrative retreats where data-driven analyses are shared and evaluated. At these retreats, collaborative group discussions consider current issues in higher education and make informed recommendations for a path forward.
To date, our collaborative action-oriented approach to planning has led to a number of successes:
• St. John's enrolls the largest cohort of first-year undergraduate students among all Catholic colleges and universities in the nation, with an annual average enrollment of almost 3,150 first-year students for the past four years.
• Retention rate of first- to second-year students increased to an average of 84% during the last three years — a nearly five percentage point increase from previous years.
• 182 new faculty members have been hired since 2014.
• Modern teaching and learning technology tools were installed in more than 80% of classrooms, and state-of-the-art laboratories were built for various professional programs.
• Record fundraising levels have been achieved with the support of alumni and friends.
At St. John's, we plan and prioritize our actions in response to the challenges presented by our mission and shared vision. The promise and pride of a St. John's University education inspire and guide our efforts on our steady pathway to progress. #
Dr. Conrado "Bobby" Gempesaw is the President of St. John's University.