GUEST EDITORIAL


Taking Teachers College's Impact to Scale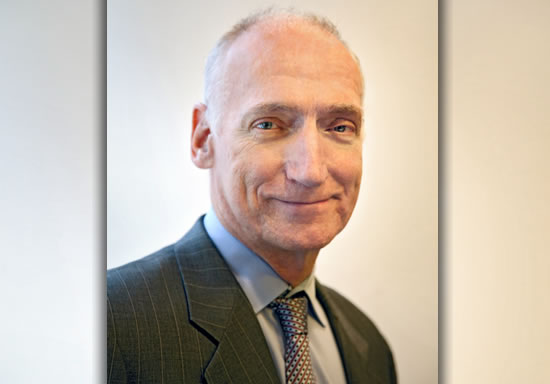 President Thomas Bailey, Teachers College

Since being named Teachers College's president this past spring, I've been repeatedly asked two questions.
"Why did you want this job?" and "What are you planning to do?" The answers to the first question are easy:
Because of TC's extraordinary history of inventing new fields and guiding the nation and the world through key periods of change. Because our College has always been a powerful, finely-tuned instrument for creating better lives and life chances for all people.
Because we have the breadth of expertise to tackle the world's most complex problems. And above all, because of the remarkable graduates that we produce. There are countless examples of people who came to the College with a passion to change the world, learned essential skills and made essential contacts here, and have since gone on to fulfill their aspirations. They run the gamut from young to old, and they represent a vast diversity of backgrounds and cultures.
To share the stories of just two who have been much on our minds lately:
Samuel Totten (Ed.D. '85), Professor Emeritus at the University of Arkansas at Fayetteville, is one of the world's leading genocide scholars. He would deserve mention here simply for his groundbreaking scholarship documenting atrocities in some of the world's most afflicted regions. But in "retirement," Dr. Totten, who is 69 years old, has gone a step further: He makes periodic trips to Sudan to personally deliver truckloads of food to villagers in the Nuba Mountains, where the nation's government has been conducting a scorched-earth campaign.
Or take Sayu Bohjwani (Ph.D. '14). She is the founding director of New American Leaders, a nonprofit that recruits and trains first- and second-generation Americans to run for political office. On Election Day this year, 50 candidates recruited by NAL are appearing on ballots nationwide. Dr. Bhojwani, who previously served as New York City's first commissioner of Immigrant Affairs, is also author of the recently published book People Like Us: The New Wave of Candidates Knocking at Democracy's Door (The New Press).
Again, that kind of commitment to creating a more just and equitable world is part of TC's DNA. Like all great universities and colleges, we are home to brilliant people doing fascinating work. But what truly sets us apart is that – from shaping more effective teaching to getting entire communities to embrace healthier lifestyles – we directly apply our knowledge in the here and now.
And that leads to the answer to the second question I'm frequently asked – "So, what are you planning to do?" On one level, the answer is simple: everything I possibly can to increase that impact. In reality, of course, that's a complex challenge. One thing I have learned from my previous work, which has focused on improving America's community colleges, is that advancing ideas for reform is not enough. We need to change institutions so that there is a pathway for each student and each person, at every phase of life. At TC, then, we must ensure that we attract and support the best students, increase our research funding, and assure the coherence of our programs and course offerings. We must take a comprehensive and holistic view of our own students' pathways. And ultimately, we must work with each other and with practitioners to create solutions broad enough to address major societal issues yet sufficiently nuanced to work in different cultures and contexts.
I'm proud to say that we are currently applying just such a comprehensive approach to helping American colleges and universities better serve students from poor, minority and immigrant backgrounds. With the United States on pace to become a majority non-white nation by 2045, these students literally represent the future of our country. "They" are us, and – as visionaries at TC have always understood – if we fail them, we fail ourselves. #