Ambassador Ido Aharoni Receives Leadership Award from Kidum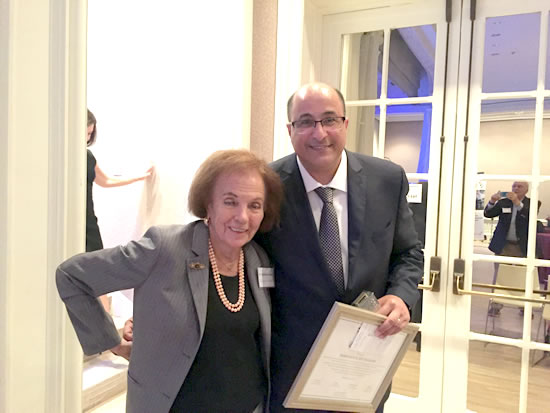 Longtime educator Dr. Charlotte Frank and Ambassador Ido Aharoni
The Consul General of Israel in NY, Ambassador Ido Aharoni, received a leadership award from the American Friends of Kidum recently at a gala at the Jewish Museum. Kidum is a society for the advancement of education in Jerusalem with the goal of empowering youth from disadvantaged communities to attain distinction in their social, educational and leadership endeavors.
Currently, a global distinguished professor at NYU's School of International Relations, he is the founder of Emerson Rigby, an Israel-based consultancy firm.
"What improves learning is the key question we should ask," according to Aharoni. "Learning happens when you allow people to express themselves."
Students come from more than 120 communities. Each student receives an individualized set of tools for success, and alumni are a source of national pride.
Dr. Charlotte Frank, a long-time advocate and supporter of Kidum, was present and received a great deal of recognition and applause for her work. #