THE ETHICS COLUMN

The Great DNA Panic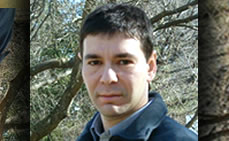 The arrest of Joseph James DeAngelo, the alleged Golden State Killer, has led to relief in some quarters and considerable handwringing in others. While law enforcement, survivors and victims' families are all thankful to have a dangerous sociopath off the streets (as you should be too), the news media has depicted the forensic techniques leading to this arrest as an Orwellian threat to individual privacy. Fortunately, much of this concern is misplaced.
Authorities have not yet released the precise methods used, but it appears they took DNA left by the perpetrator at crimes scenes four decades ago and uploaded it to a popular nonprofit genealogy website, GEDMatch; they then found closely matched relatives of the unknown suspect and traced them back to DeAngelo. As far as we know, the authorities did not strong arm the company into providing personal data from its clients. The only difference between what the police did, and what ordinary consumers are asked to do, is that they used anonymous DNA from a crime scene rather than their own. (Police have for years used DNA from arrested suspects and inmates databases to match relatives to crime scene evidence, mostly notably to crack the "Grim Sleeper" case in 2010, without significant objections.) Of course, nefarious individuals might use similar techniques to prove false paternity, or unmask participants in the witness protection program, or indulge in all sorts of illicit genetic shenanigans. But these are criminal endeavors, less a reflection on the technology than the nefarious ingenuity of mankind. We don't proscribe banks because thieves may rob them.
The closest existing endeavor to this instance of genetic crowdsourcing is the more traditional DNA dragnet. In dragnet cases, police request (or occasionally demand) DNA from a wide swath of the populace, searching for matches with crime-scene residue. First used in Leicester, England, in 1987, this approach does raise significant privacy issues: What becomes of the "netted" DNA of innocent parties? Once acquired, the risk lingers that this DNA will be leaked, thereby exposing medical or familial secrets. Dragnets also run the risk of stigmatizing or harassing particular ethnic and economic communities; they are the high-tech equivalent of "stop-and-frisk" programs. These concerns prove less significant with crowdsourcing, as the DNA is stored on sites authorized by consumers, no subject's DNA is actually accessed without his permission, and the wide sweep of the databases decreases the likelihood of stigmatizing particular groups or communities. Even the inconvenience of providing a cheek swab is avoided.
One caveat: The criminal justice system is not merely an adversarial game, and we shouldn't protect privacy for the purposes of giving men like DeAngelo a sporting chance. Rather, our aim should be to apprehend the guilty without burdening the innocent. Unfortunately, if you are a law-abiding citizen who happens to be related to a clan of delinquents, you likely could face increased harassment and stigmatization through this approach. The key question, going forward, should be how the police used the GEDMatch data to find DeAngelo. Did they investigate each of his cousins? And how invasively? Or did they merely acquire evidence that confirmed their suspicions about an existing person of interest? In the interim, unless your siblings run a crime syndicate, you shouldn't be too worried. #